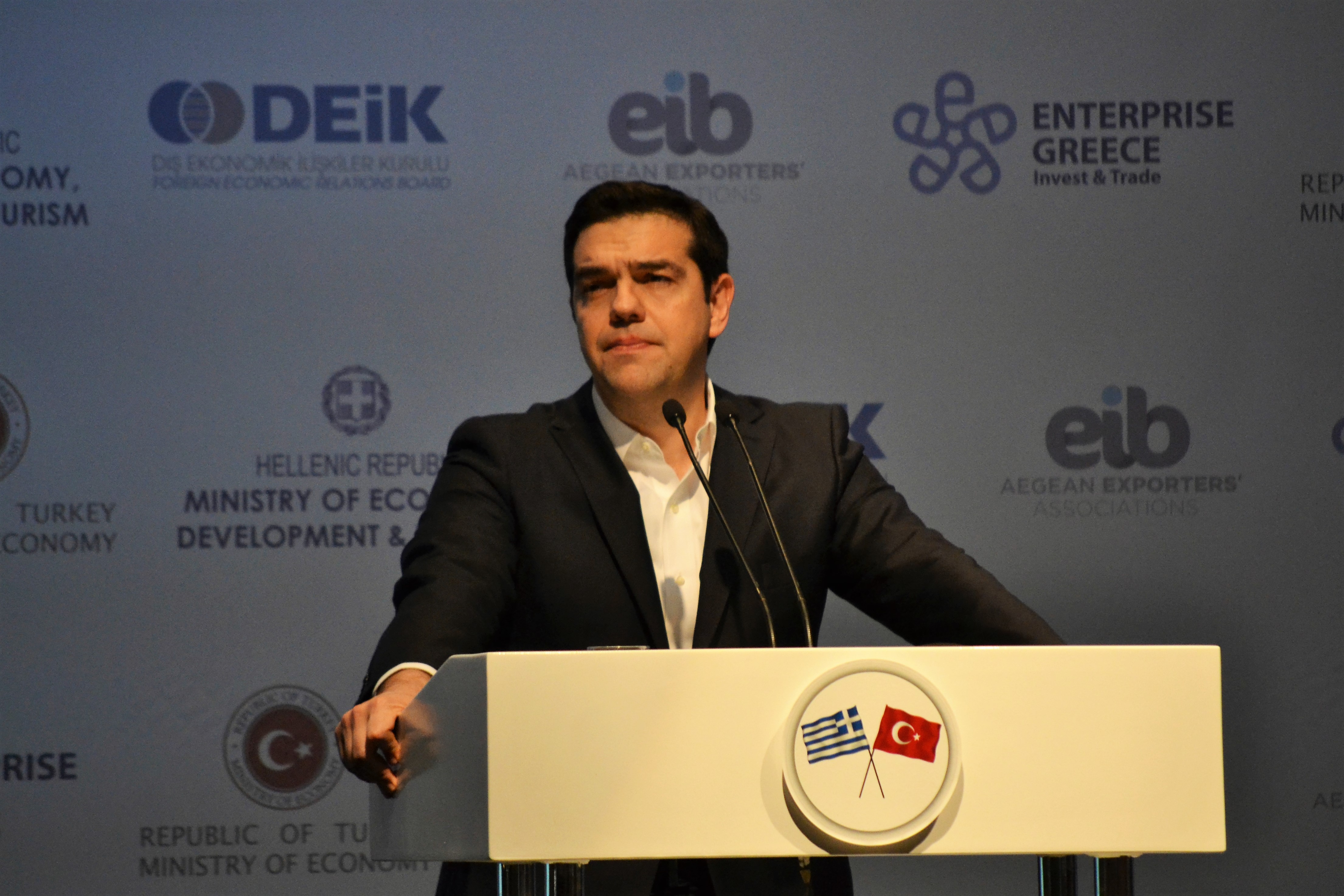 Athens, March 12, 2016/ Independent Balkan News Agency
By Spiros Sideris
Having completed one year in government and won three difficult election battles in the process experiencing a party breakup in the same period, Alexis Tsipras realizes it is time for change.
Comrades and top Syriza officials from the time the party had 4.5% ratings cannot meet the requirements of governing Greece. Alexis Tsipras is determined to govern. He is determined to avoid being "a left parenthesis" which is so desired by the opposition parties, and this requires sacrifices. Of course he is not willing to sacrifice himself, but he could sacrifice friends and comrades, as long as the Left stays in power.
His desire is not simply to govern, but the need not to lose the opportunity the Left has to change structures and pathologies that will have a positive impact on society.  Besides, in politics, friendships have destroyed former Prime Ministers (Andreas Papandreou, Costas Karamanlis, Antonis Samaras, etc.) and this is especially true in Greece.
He has almost succeeded in the challenge to be accepted and affirmed in Europe. It is not accidental that he is invited to participate in the European Socialist Group either as a member or an observer of its proceedings.
We have written before that that European Socialists see a new leader in Alexis Tsipras, which they need in order to take the reins of Europe and establish a new European vision, closer to the EU's founding values.
Alexis Tsipras feels strong. He feels that he is no longer isolated in Europe, he has his own alliances, a strong and effective foreign policy designed by Nikos Kotzias and society still hopes he can make change happen because primarily he is "clean" and has the intention to fight corruption.
However, in politics one is judged on results; the truth is that his comrades and friends from Syriza have not done so well. Perhaps inexperience is to blame or obsessions that many of them carry, insisting on hard talk and less on being productive. But in politics results are also necessary and this is what the Greek PM now wants.
Upcoming changes won't be just at cabinet level but also amongst closest aides at the inner-cabinet. They will resemble a tsunami, a top government source characteristically told me. And this wasn't the only source. Moving away from his mentors seems like a one way street for Alexis Tsipras and this is what he wants to do. Already several people have been removed from the inner circle.
During the course of the Syriza-ANEL time in power the performance of government ministers is being recorded and most have performed below par. The high-ranking Syriza officials have fared the worst amongst all while independents and those transferred from other parties have done much better.
The "silence" of Alekos Flabouraris of late is no coincidence. As for Nikos Pappas, the success of the television licenses tender will be the yardstick on which he will be judged with his stay in the central political scene at stake. Panos Skourletis seems to be lacking in his Energy minister capacity. People close to Alexis Tsipras admit they wish they could have former PASOK minister Maniatis in the role.
With Alexis Tsipras determined to ring the changes in the group of people supporting him within Syriza until now, you can imagine what will happen with other officials that hold government positions.
But changes will not confined within the government alone. Advisers at the PM's office that are a liability with their moves and way of operation will soon be shown the exit door. While one or two scandals (?) involving close advisers chosen personally by the Greek premier are not far from the spotlight.
The review of the Greek program by creditors and the return of the economy to growth from recession will be the starting point for all these changes. Alexis Tsipras survived almost unscathed from the fleeing of Panagiotis Lafazanis and other officials. He now hopes that he will be able to make the opening to society that is so necessary for him in order to staff and bolster his party.