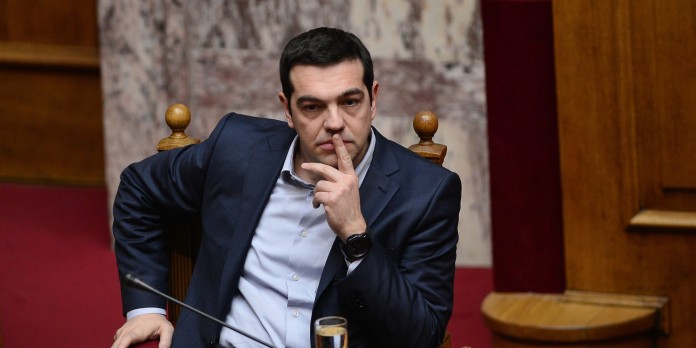 Greek Prime Minister Alexis Tsipras chaired the first cabinet meeting on Sunday following the reshuffle announced late on Friday night.
Outlining the priorities of the new administration, the premier told ministers this government should strive to become the one that will lead the troubled country out of the economic crisis.
Prime Minister Alexis Tsipras urged for collectiveness, coordination and solidarity among the ministers.
Tsipras stressed that his government is making a new beginning, urging ministers not to take their place in the government for granted and work hard to conclude the "difficult marathon" that is the ongoing negotiation with creditors over the second bailout program review.
Analysts point out that the cabinet reshuffle sent out is that Tsipras intends to wrap up the second bailout review as soon as possible, as ministers that opposed reforms were moved on to different posts and key negotiators with creditors – such as Finance Minister Euclid Tsakalotos – kept their positions in the new cabinet.
The PM was quick to urge the new cabinet to wrap up negotiations with creditors swiftly so that debt relief talks could be begin as early as 5 December – at a meeting of eurozone finance ministers – allowing Athens to hope for subsequent inclusion in the European Central Bank's quantitative easing program. "This will open the way to restore access to international markets opening a new 10-year corridor, and to restore investors' trust" the PM pointed out.
"Economic recovery will help us heal the wounds; for growth to be continuous and fair it must stand on a solid foundation, and should not be based on an obliteration of the labor sector; it must be based on high-quality and well-paid labor, "Tsipras said, drawing attention to the difficult talks with creditors on labor relations reform that lies ahead.
Opposition parties issued strong statements against the government after the first cabinet meeting.
"Tsipras remains isolated from society and citizens' real problems. He insists on policies that have led the country to impoverishment and society to despair. He does anything to survive politically "New Democracy commented.
"The bankrupt Syriza-ANEL government can not lead the country out of the crisis and the memoranda", said PASOK while To Potami party branded Tsipras a liar who is using all available means to cling on to power./IBNA