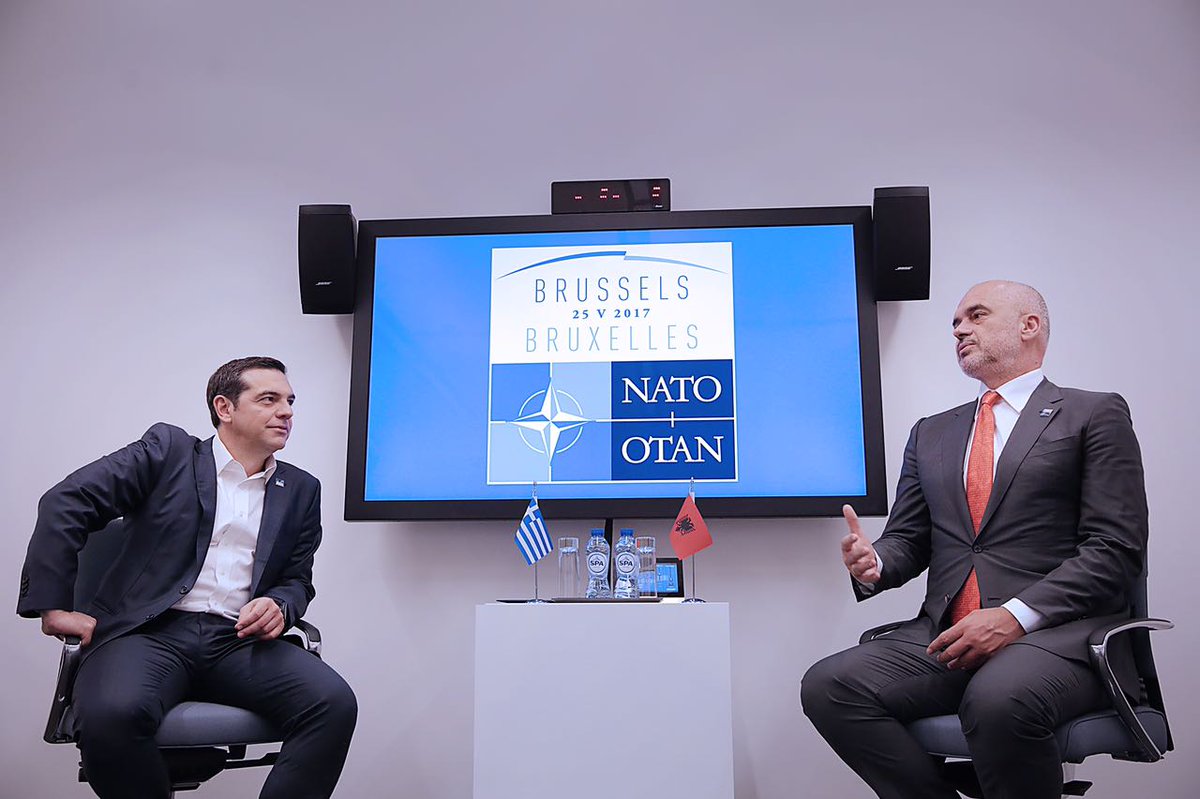 The importance that Greece attaches to the stability of the Western Balkans and the European perspective of the region, was stressed by the Greek Prime Minister during his meeting with his Albanian counterpart Edi Rama, which lasted for about an hour.
On the Greek side, Alexis Tsipras, Foreign Minister Nikos Kotzias, Diplomatic Advisor to Prime Minister Evangelos Kalpadakis and on the Albanian side, besides Edi Rama, Foreign Minister Ditmir Bushati and National Security Advisor Sashenka Ileshaj, participated.
Alexis Tsipras also reportedly stressed that nationalist practices and rhetoric in the wider region should be overcome, for the benefit of Democracy and respect for international law.
The resolution of the political crisis in Albania and the contribution of all the country's political forces to this end was welcomed by the Greek Prime Minister, who underlined Greece's strong support for the reform process in Albania and the importance it attaches to respecting the rights of the Greek Ethnic Minority.
Edi Rama and Alexis Tsipras highlighted the close historical, cultural and economic ties between the people of Greece and Albania, which have been reinforced over the past decades, stressing the strategic nature and importance of Greek-Albanian cooperation and the important steps taken in the social Integration of Albanian immigrants in Greece.
During their discussion, the strengthening of the dialogue between the two countries concerning international organizations was agreed, highlighting Greece's important role in Albania's accession to NATO and its European course.
With regard to the bilateral issues discussed extensively in the chapters opened between the two sides, the two Prime Ministers expressed their full support for the initiative of the two foreign ministers on the mechanism of intensive consultations to further promote bilateral relations./IBNA