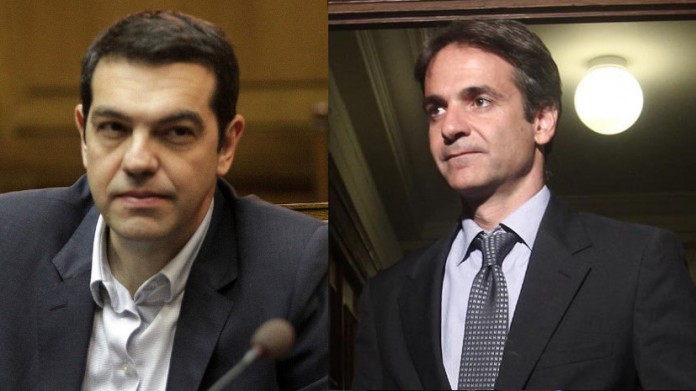 Greece's Prime Minister and the leader of the main opposition party focused
on Wednesday
on proposals for the promotion of growth in the country.
Prime Minister Alexis Tsipras spoke at the opening of a convention on a social economy that promotes solidarity, sending a message that Greece is leaving behind the era of austerity and bailouts.

The Finance Ministry made clear

on Wednesday

that no new austerity measures will be included in a draft budget for 2018, as Greece prepares to exit the bailout program in August next year. It was also revealed that a "social dividend" reaching 0.6 – 0.7 percent of 2017's GDP will be distributed.
Tsipras stressed that the economy has already moved on to a trajectory of growth and is well on path to recovery, while production is being boosted in its traditional forms and new forms are also being developed. The unprecedented retreat that occurred in the years of the crisis is being remedied, the Greek PM noted.

A Fund for the Social Economy will be created by the government to support bodies in securing funds for the promotion of social policies. The Fund will initially be injected with 10 million euros and will subsequently assist firms throughout Greece in their first steps.

The Greek premier has emphasized the need for "fair growth" to be promoted all over the country, also facilitated by the regional conferences the government has initiated to boost the regional economy and production.

Meanwhile, the main opposition party leader, Kyriacos Mitsotakis also spoke

on Wednesday

in the city of Ioannina where the party staged a pre-convention meeting.

Mitsotakis criticized the government's record in the economy, asserting that the coalition is "hitting the weakest and making the poor, poorer".

The ND leader has pledged to reduce taxes if his party comes to power, a theme reiterated in Ioannina.

Mitsotakis said employer contributions need to be reduced as a means to boost the economy. He went on to attack the government's policy on benefits, arguing that people should not be dependent on handouts but they should be allowed "to take their lives into their own hands again"…/IBNA