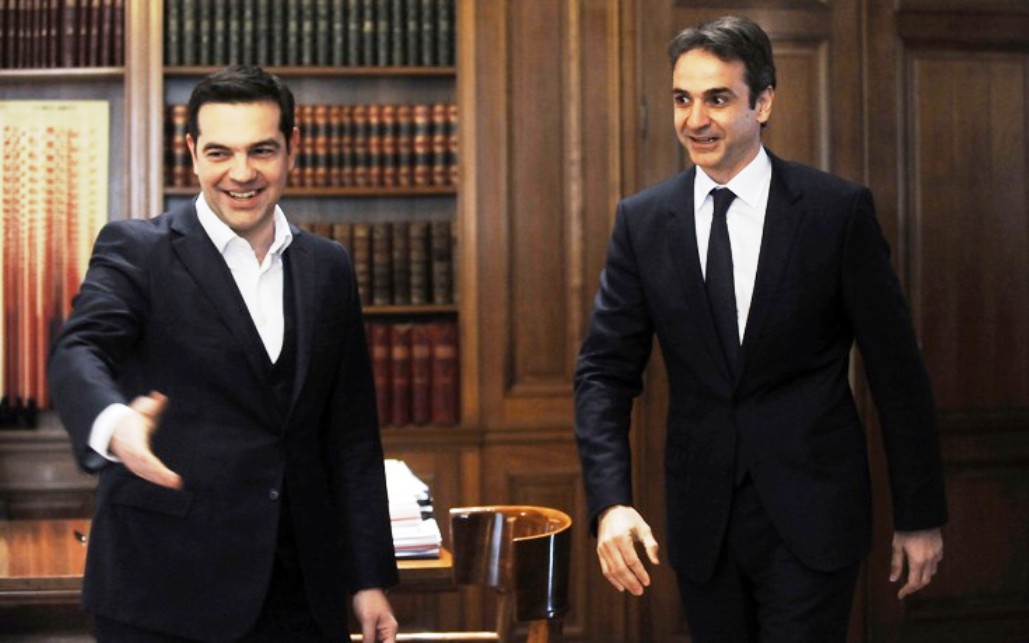 Prime Minister Alexis Tsipras and main opposition leader Kyriacos Mitsotakis debated the economy in parliament on Monday following a request by the New Democracy president.
Besides the results of the recent Eurogroup meeting, the parliamentary debate expanded into wider political issues with the PM defending his record in the economy and Mitsotakis fiercely criticizing the government for "missing all its goals".
The Prime Minister said his government struck a good deal at the Eurogroup which has since resulted in bond spreads dropping and an upgrade of the economy by Moody's as well as positive growth rates and an improvement in economic and productivity indexes.
Tsipras accused Mitsotakis of being neo-liberal and trying to distort reality and polarize political life.
In his speech, Kyriakos Mitsotakis stressed that the government is a "champion" in imposing taxes, but does not do anything to tackle tax evasion. Additionally, he stressed that the government is trying to hide the tough austerity measures it has adopted, such as the cuts in pensions.
The conservative party leader cited the government's failure to achieve any gains in the review process of the bailout program, namely the target of debt relief, the primary surpluses and inclusion in the ECB's quantitative easing program.
He also stressed that the negotiations of the Tsipras administration were shambolic, costing Greek taxpayers billions of euros, and went on to accuse ministers of not promoting policies that would facilitate growth, as they don't believe reforms and privatizations.
According to Mitsotakis, it is the responsible stance of the opposition that prevented a "Grexit" in 2015, while stressing that New Democracy never defamed the country or invested in the crisis in order to rise to power like SYRIZA and ANEL did.
The main opposition leader concluded by reiterating his call for an early general election. "Greece needs political change and more importantly, it needs a change of mentality. The future cannot wait for you any longer Mr. Tsipras…" he said./IBNA