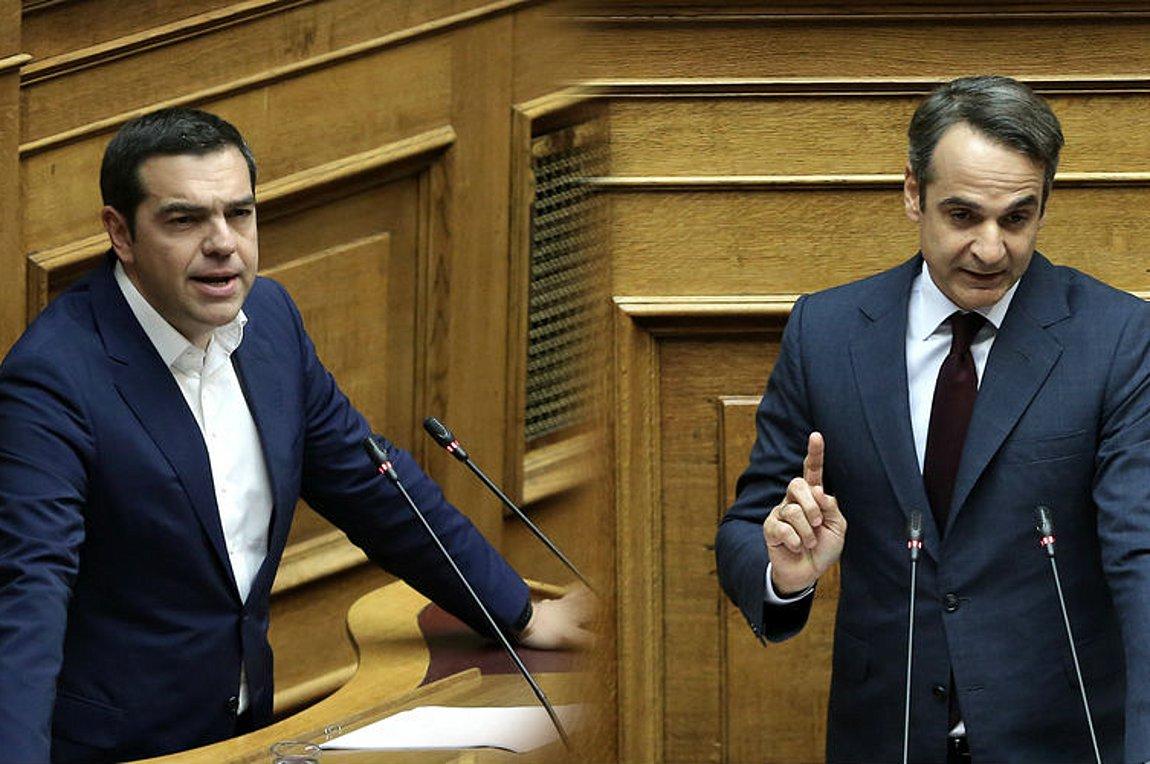 University for All or for the Elite?
Prime minister and leader of the main opposition had a heated debate in parliament today, regarding public university, in response to a question that the main opposition party had tabled during the "prime minister's time".
In a debate of a strong political and ideological nature, Alexis Tsipras defended the need for a public university that would enable everyone to study equally and not just the elites. "We support a system that will create excellence and worthy individuals, regardless of one's class position", the prime minister said, accusing Kyriakos Mitsotakis of defaming the public university with accusations of lawlessness and violence within the institutions because of the " ideological persistence" of the conservative faction to highlight the issue of private universities.
For his part, the leader of the ND underlined that as a government it will proceed with the abolition of university asylum, describing a situation of violence, lawlessness, crime and drug trafficking within these institutions. He even accused SYRIZA of being tolerant of these groups.
With figures showing that during the SYRIZA government these kind of incidents have been reduced, responded the prime minister, underlining that university asylum does not prohibit police intervention when crimes are committed, which may intervene ex-officio if called. Removing the dissolution image described by the opposition, Al. Tsipras also highlighted the announcement of the academic collaboration of the esteemed Columbia University with the National Technical University of Athens.
It is noted that in the context of the constitutional review dialogue, New Democracy and other opposition forces are calling for the abolition of Article 16, which prohibits the establishment of private universities. A request that in the past has been met with resistance by the vast majority of academia and students, as it is claimed will lead to the degradation of public universities and will hamper equal access to higher education./IBNA