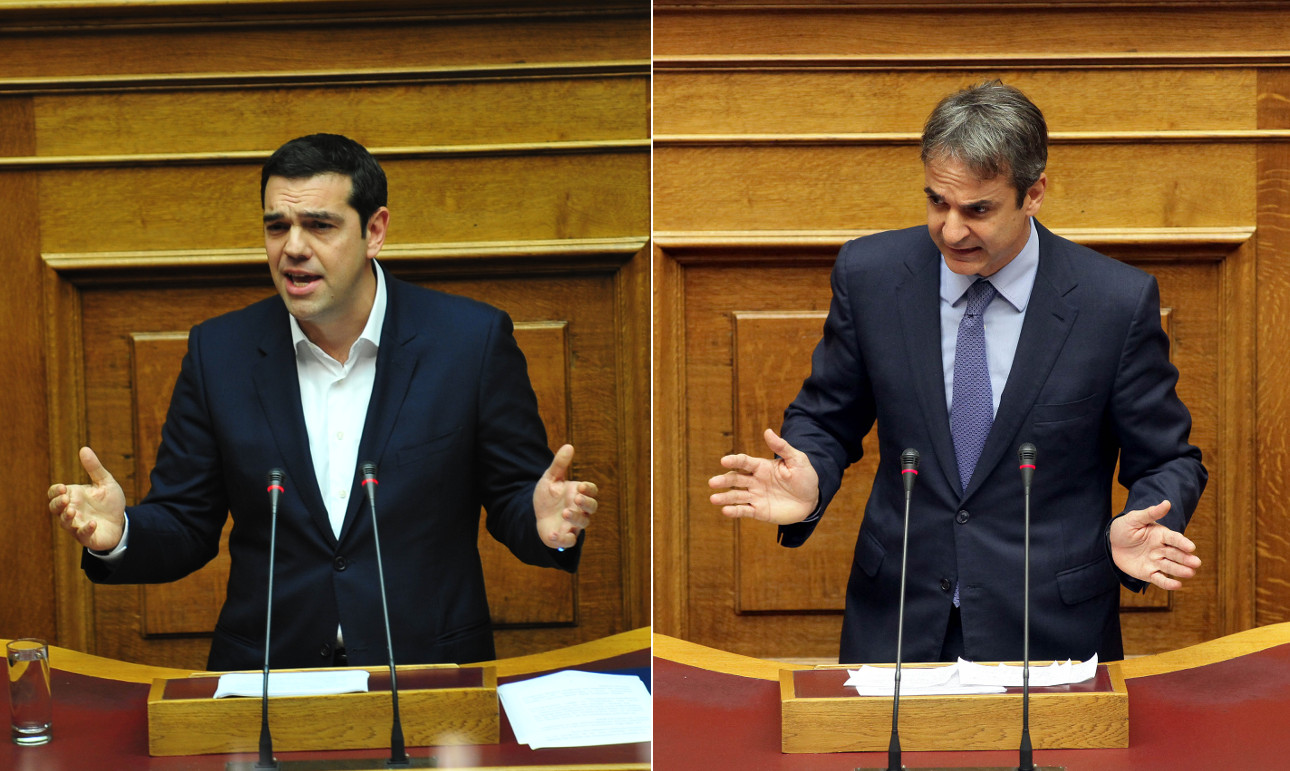 The government is expected to push three draft bills – on Education, Health and Digital Policy – through parliament this week.
According to analysts, the government is seeking to turn attention to the bills that will be debated in the House, and away from the revelations made by Yanis Varoufakis about the first period of the SYRIZA-ANEL governance.
The government seeks to develop a so called "positive agenda" that will be based on two pillars: policies to boost economic recovery; and policies appealing to left-wing voters. The latter include progressive changes to the country's education system.
Clash
Prime Minister Alexis Tsipras addressed parliament on Tuesday to present proposed changes to the Education system. In what was his final appearance in Parliament before the House enters a summer recess period, Tsipras took the opportunity to attack the main opposition party and its leader Kyriacos Mitsotakis.
The premier said Mitsotakis appears to have suffered a "nervous breakdown" ever since the government wrapped up the second review of the bailout program and went on to regain access to debt markets. This is why, according to Tsipras, New Democracy has insisted on the need for parliamentary probes to be launched into Varoufakis' latest allegations, SYRIZA's connections with the government of Venezuela and other issues.
Kyriacos Mitsotakis had earlier accused the government of veering towards autocratic behavior and the Prime Minister of seeking to satisfy a backwards-looking minority. Citing passages from the latest book of former Finance Minister Yanis Varoufakis, the conservative party leader argued that that Tsipras was ready to quit the euro in 2015.
Education 
Defending proposed changes to tertiary education, the Prime Minister said: "We are not afraid of the student movement. We are restoring the asylum for free access to all ideas in the universities provided they respect the democratic freedoms".
Tsipras also revealed that the government will address the very high tuition fees for post-graduate studies which poorer students cannot afford. "No student will be excluded if he can't pay" he said. The premier also heralded the abolition of University Administration Committees and restoration of "democracy and self-governance".
The main opposition party leader dismissed the draft bill introduced by the coalition government and said his party would rescind it when it comes to power. He argued that the draft legislation undermines universities while accusing the government of protecting the violent individuals who use campuses as bases for their unlawful activities./IBNA