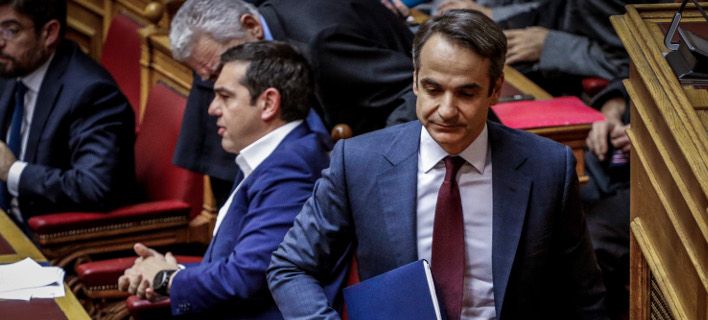 Prime Minister Alexis Tsipras and main opposition New Democracy (ND) party leader Kyriacos Mitsotakis clashed fiercely in parliament on Wednesday during a debate launching a formal process to review the country's constitution.
Thursday's debate veered off topic as political party leaders exchanged barbs over the economy, corruption and other issues.
The Prime Minister presented his party's proposals on constitutional reform, stressing that the financial crisis has brought demands for more democracy to the forefront. Tsipras urged opposition parties to engage in meaningful debate over which articles of the constitution need to be amended. "We are not trying to impose our own proposals, we are submitting them in search of consensus".
The premier's compromising tone was ignored by the opposition party leaders who saw the initiative to review the constitution as opportunistic, considering that 2019 is an election year. Analysts also pointed out that the political polarization of recent years would make a consensual review of the constitution almost impossible.
The ND party leader, Kyriacos Mitsotakis, directly accused Alexis Tsipras of "using the review of the constitution as a tool to disengage from the harsh reality he created himself". He urged SYRIZA MPs to "forget constitutional activism", while accusing the PM of "representing dark interests". Mitsotakis went on to dismiss the plans put forth by the SYRIZA party MPs, calling them "anachronistic" and "partisan".
Tsipras rejected Mitsotakis's proposal that the next Parliament should decide on the content of the articles that are subject to the revision, as the PM wants the current Parliament to not only decide which articles will be subject to revision but also to bind the next Parliament to the content of the revisions./IBNA