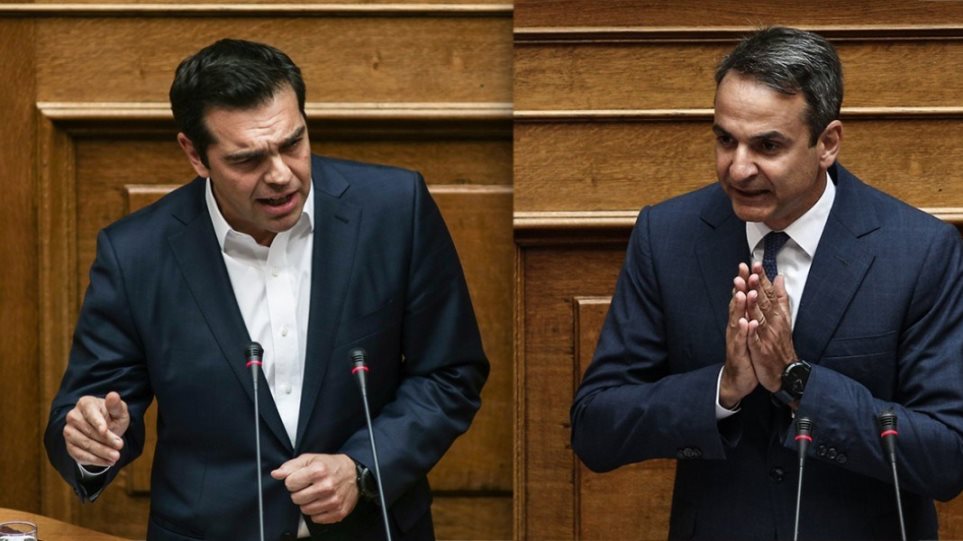 Prime Minister Alexis Tsipras and main opposition New Democracy party leader Kyriacos Mitsotakis appealed to voters for support on Thursday, ahead of Sunday's general election in Greece.
The ruling SYRIZA party leader addressed a rally in Thessaloniki where he told supporters that the "message" he has received on his pre-election tour of the country is that his re-election is both "desired and necessary" for the country and the majority of society.
Tsipras stressed that the people "will vote for their lives" in Sunday's election, adding that it would be "inconceivable" to return to the IMF-backed policies of the bailout era through the "reinstatement of the [political] establishment that bankrupted the country".
Meanwhile, in a major rally in central Athens, Kyriacos Mitsotakis urged voters to help "turn a new page" in Greek politics, by giving him a mandate to "unite all Greeks" using "the truth and a bold, but realistic plan".
The center-right party leader said the outgoing government's "lies do not affect us", adding that the economic policy implemented by SYRIZA was "disastrous". He promised to "resurrect" the middle class that has been "destroyed" by the leftist administration.
"Greece would have exited the bailouts sooner had it not been for the disastrous SYRIZA government," Mitsotakis said, adding that international markets "have already placed their trust in the next government."
An opinion poll published on Thursday by Pulse for SKAI TV showed New Democracy leading SYRIZA by 15.5 points – way more than the 9.5 point win the main opposition recorded in May's European election – putting the party on course to elect 155 and 159 MPs.
According to Pulse, New Democracy is projected to win 42.5% of the vote, with SYRIZA taking 27%, followed by the Movement for Change (8%), the Communist Party (5.5%), Golden Dawn (4%). The populist Greek Solution and left-wing DiEM25 were hovering around the 3% needed to enter Parliament, the poll found./ibna