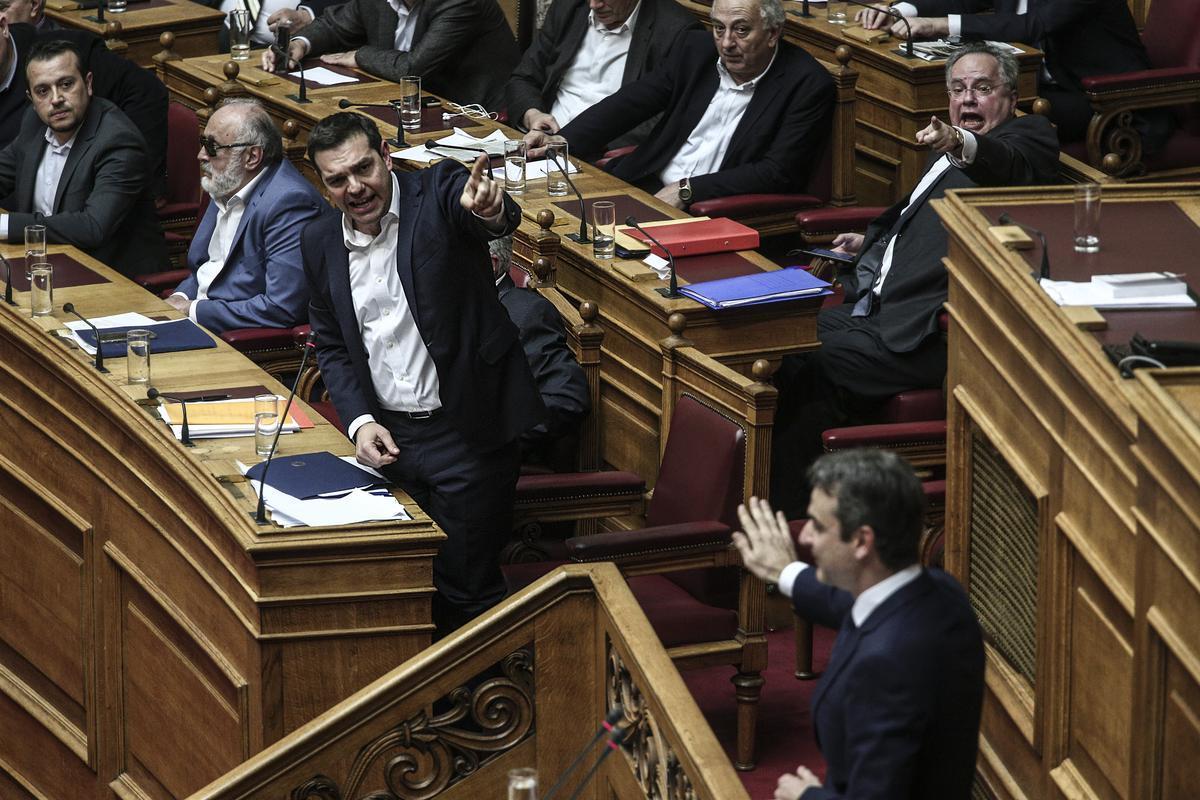 Less than one week before European elections, Prime Minister Alexis Tsipras and main opposition New Democracy party leader Kyriacos Mitsotakis continued their campaigns with speeches in Piraeus and Chania, Crete respectively.
Addressing SYRIZA supporters in Greece's largest port city, Tsipras said efforts to usher in an era of "meta-democracy" in the country failed, adding that it is now time for the Greek people to decide their own future.
The PM argued that there was a concerted effort in previous years to control the will of the Greek people, as it was expressed in the 2015 general election which brought the left-wing SYRIZA to power.
The premier predicted that opinion polls putting his party well behind New Democracy will be proved wrong on the night of the 26 May European election. In a fresh attack on the center-right party, Alexis Tsipras said ND has always sided with the "fiercest of our creditors", adding that "the people have understood" the difference between policies proposed by the government and those put forth by the main opposition.
Meanwhile, ND leader Kyriacos Mitsotakis wrapped up his tour of Crete with a message of unity to voters. Speaking at an open-air rally, he said "together we will win, united and not divided". Mitsotakis added that the 26 May election will mark the beginning of a "political change" in Greece.
The conservative politician launched a fresh attack on the moral credentials of the PM, pointing out that he is "pretending to be with the many […] and ends up travelling on yachts", in reference to recent a revelation of the PM's holidays in the summer of 2018.
Mitsotakis went on to criticize the government's handling of the economy, stressing that "Greeks know what they've experienced in the last four years and they don't want to relive it". He added that he plans to adopt growth-boosting policies that benefit all the Greek people. Moreover, he reiterated his intention to slash taxes if he wins this year's general election, adding that he will not follow the PM's example and promise anything he cannot deliver./ibna