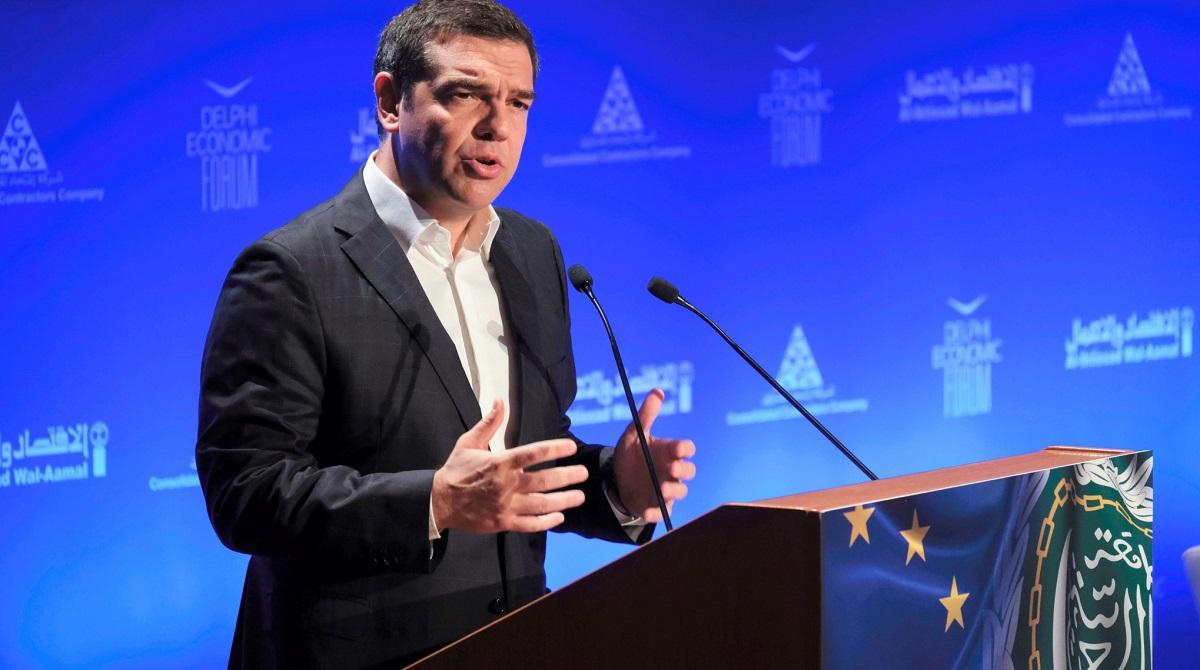 Alexis Tsipras left hints for Turkey and the Government while taking the floor on the 4th Euro-Arab Summit. At the same time, he stressed that the EU's credibility would be judged in the Balkans, the Middle East and the SE Mediterranean and in the way all the major open cases in the region would be handled.
"The joint message to Turkey must be clear: Remain as one against any violation of international law", he said, addressing the participating Arab states' representatives and businessmen alongside officials from the Balkan states for the first time ever.
He stressed that "we must stand together against any violation of international law", highlighting that the joint message towards Turkey should be clear: Whether it is about the violation of the sovereign rights of Cyprus within its EEZ, the violation of Greece's sovereign rights in the Aegean, or whether it concerns the invasion of military forces in Syria.
The main opposition leader also added that Greece's ability to defend and exploit "foreign policy acquis" would be proven soon.
"It will be decided whether the new government will show the political courage needed to protect the national acquis of the Prespa Agreement, against which it fought from the main opposition stand with rather populist means" he said, leaving insinuations for the New Democracy government.
Regarding foreign policy and the previous government's acquis, he noted that Mitsotakis' ability to exploit this dynamic in foreign policy, "will also be proved by the intelligence and capacity of the foreign policy of today to exploit these strategic alliances that we created in the Southeast Mediterranean region, including very important partners in the Arab world".
The former prime minister referred to the need for co-operation in four critical areas; diplomacy, the economy, the refugee-migration crisis and the promotion of the 2030 Agenda for sustainable development, addressing climate change and all major environmental challenges in the Mediterranean.
Finally, he stressed that it has become a fact the Euro-Arab Forum constitutes an important institution "which highlights the role Greece can play in the processes of discussion and co-operation"./ibna