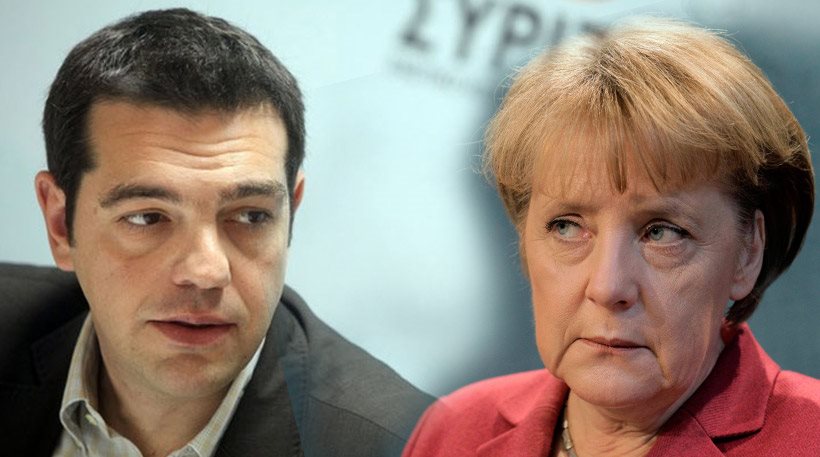 Athens, February 19, 2015/ Independent Balkan News Agency
By Spiros Sideris
Greek Prime Minister Alexis Tsipras had a telephone conversation with German Chancellor Angela Merkel today (Thursday afternoon), in the wake of the refusal of Berlin for the extension request of the loan agreement by the Greek side.
According to information, the discussion is described as particularly constructive, bend on finding a mutually acceptable and beneficial solution, as has been stressed repeatedly by the Prime Minister.
It is note that the discussion was made some time after the German intervention in the Euroworking Group, according to which the Greek letter was called a "Trojan Horse" in Europe and not in line with the decisions of the Eurogroup.
Government circles, however, said that both sides showed the will to get over the impasse in the critical consultations in recent weeks.
Earlier, in an informal note, Maximus Mansion said that "the characterisation of the Greek letter, which many have recognised as a mutually beneficial solution, as a Trojan Horse in Europe, in no way favours a real discussion between partners", in response to the german intervention in today's Euro Working Group.
"Someone more ill-mined could characterise this stance of the German Finance Ministry as a "Trojan Horse" of those who do not want a mutually beneficial agreement for Europe", stressed cycles of the government.
In its intervention, Berlin noted, inter alia, that the current letter of Yanis Varoufakis "is not in line with the decisions of the recent Eurogroup, being a Trojan horse, so as to ensure a program-bridge and basically end the existing program".