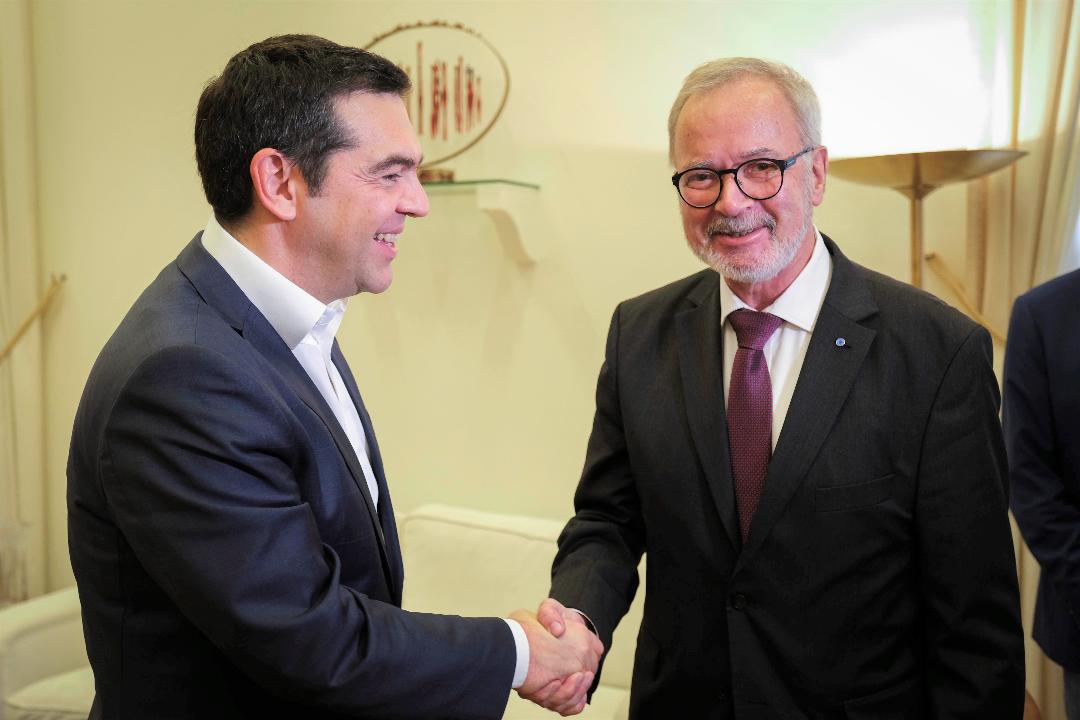 Today, Alexis Tsipras had a meeting with the President of the European Investment Bank, Werner Hoyer, who spoke of the extremely constructive and effective cooperation the European Investment Bank had developed with the SYRIZA government.
As he pointed out, in this context it became possible to secure liquidity for the Greek economy and for small and medium-sized enterprises amounting to 2 billion euros annually, which put Greece in the first place of absorption of funds by the European Investment Bank.
Special mention was made of the first place Greece occupied in 2018 and 2019 in the absorption of funds by the "Juncker" European investment program.
The president of SYRIZA underlined the decisive contribution of this cooperation to the Greek economy and the return to positive growth rates. They also reportedly discussed the climate crisis, pointing to the need for comprehensive transition plans towards a carbon-free economy.
In this regard, they agreed on the priority of fully utilizing the EIB financial tools in order to tackle the climate crisis, achieve sustainable development and ensure a fair transition away from lignite dependence for areas such as Western Macedonia. /ibna