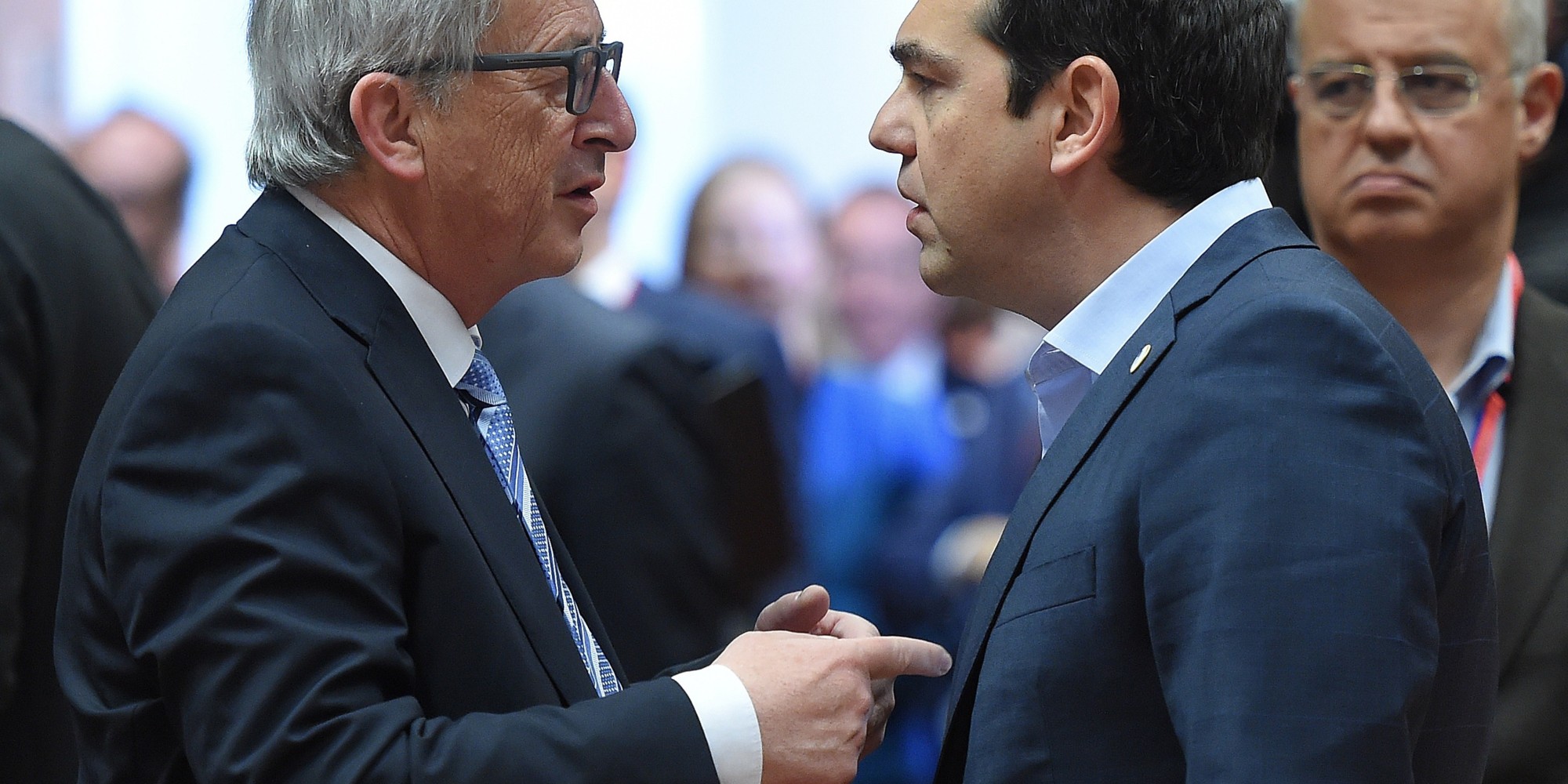 Athens, June 4, 2015/ Independent Balkan News Agency
By Zacharias Petrou
Greek Prime Minister Alexis Tsipras agreed in a telephone call (which lasted 20 minutes) with German Chancellor Angela Merkel and French President Francois Hollande on the need for an immediate solution to the negotiations between Greece and its creditors that will involve a lower primary budget surplus target for Greece.
The telephone call took place before Tsipras met European Commission President Jean-Claude Juncker in Brussels. Juncker presented Tsipras with a plan compiled by Greece's creditors which, reportedly, included strong measures such as civil service lay-offs to be allowed, pensions to be cut, privatizations to proceed and two VAT rates, the highest being 23%.
Furthermore, creditors reportedly suggested that Greece should post a budget surplus before interest payments of one percent of gross domestic product this year and two percent in 2016, instead of 3 percent and 4.5 percent under the terms of the current plan.
However, Tsipras went to the meeting with a plan of his own (spread over 47 pages) and said he intended to discuss that document in Brussels.
Statements
After the meeting with European Commission president J.C. Juncker, Alexis Tsipras told reporters that "the only realistic proposal on the table was our proposal" adding however that the Commission seems to have the desire to reach an agreement in the next few days.
"As long as we continue to talk with honesty a solution will be closer" the Greek premier said. As a positive he mentioned that there seems to be agreement on low primary surpluses. However, Tsipras added, proposals made by creditors regarding the social security system were unacceptable as were proposals such as raising VAT for electricity to 23%.
The Greek premier revealed that the proposal tabled by creditors was not a "take it or leave it" offer.
"Recessionary measures cannot be accepted" Tsipras went on to say, adding that talks will continue in the next days.
Meanwhile, in a short statement, Eurogroup chief Jeroen Dijsselbloem said "it was a good meeting. We will continue talks in a few days".
Talks
Reports in the early hours of Thursday suggested Tsipras and Juncker sought to form a schedule according to which a deal will be reached. Should a schedule be agreed for a "technical agreement" the way will be open for a Euro Working Group meeting to follow and the final deal to be rubber-stamped.
Eurogroup president Jeroen Dijsselbloem played a 'notary' role at the meeting between Alexis Tsipras and Jean Claude Juncker, says AFP, adding that if Greece and the European Commission can reach a compromise, Dijsselbloem would announce a Eurogroup meeting to potentially approve it.