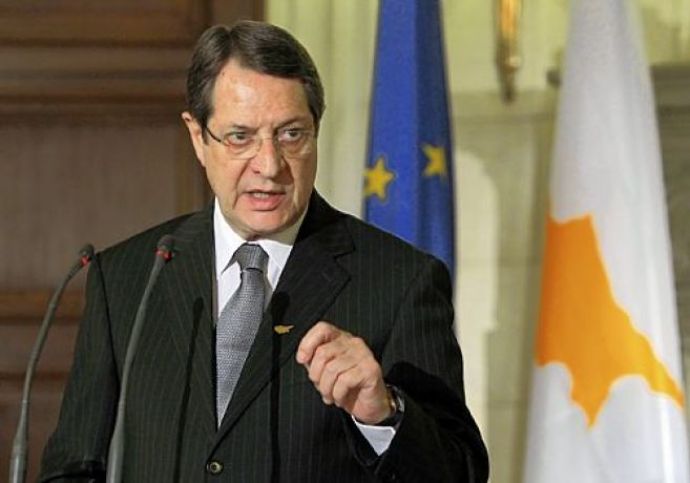 Nicosia, January 26, 2015/ Independent Balkan News Agency
By Kyriacou Kyriacou
Winner of Greece`s parliamentary elections, SYRIZA leader Alexis Tsipras and Cyprus President Nicos Anastasiades have agreed that the Greek newly elected leader will pay a visit to Cyprus at the earliest possible date.
In a written statement Government Spokesman Nikos Christodoulides notes that President Anastasiades had on Monday "a telephone communication with the President of the Greek political party SYRIZA Mr Alexis Tsipras, whom he congratulated on his victory in yesterday`s parliamentary elections in Greece."
"During their conversation they agreed that Mr Tsipras pays a visit to Cyprus at the earliest posssible date.", Christodoulides adds in his statement.
In a telegram he sent earlier today, Anastasiades notes he looks forward to a close relationship between the two governments, adding he would be happy to receive him in Cyprus as soon as possible.
"I look forward to our excellent and close cooperation so that we can address the challenges in all the major issues, whether these concern the Cyprus problem or the economic and other endeavors of Greece and Cyprus," he adds.
Concluding, Anastasiades notes that he would be "especially happy to welcome you in Cyprus at the earliest possible."
House of Representatives President Yiannakis Omirou also congratulated the winner of the elections in Greece.
According to an official press release, in his message Omirou conveys to Tsipras his "warm congratulations for your great election victory" and wishes him "every success in attaining your goals for national independence, sovereignty of the people and social justice."
The House President also recalls the problem of Turkish military occupation the people of Cyprus is facing for the last forty years and Turkey`s recent provocations within the Republic of Cyprus` Exclusive Economic Zone (EEZ).
The people of Cyprus, he notes, looks to Greece as the "only natural supporter in its struggle for freedom and justice."
He further expresses his conviction that the common course and national unity of Greece and Cyprus will continue.
Political parties also congratulated with announcements SYRIZA's victory.