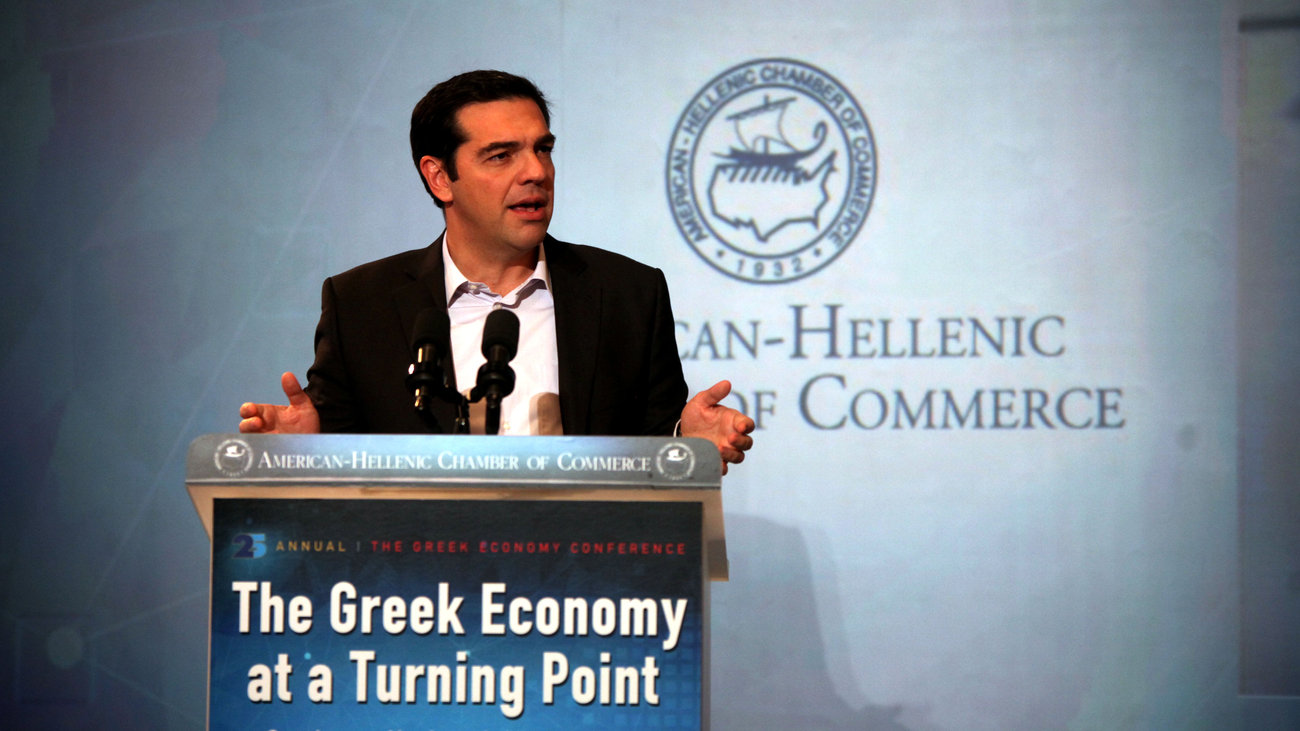 Athens, December 3, 2014 / Independent Balkan News Agency
By Spiros Sideris
The leader of the Greek Main Opposition and President of SYRIZA Alexis Tsipras during his keynote speech, which was held this afternoon at the Hotel Athenaeum InterContinental, as part of the 25th annual conference "The Time of the Greek Economy", organized by the Hellenic -American Chamber of Commerce said:
"The government is at the forefront of the implementation of measures of misery and the undermining of the comparative advantage of the economy. Measures of a permanent nature, which aggravate the original problem. The attempt to rationalise the misery itself constitute moral and political misery. Only with a change of policy will Greece return to the markets. With an immediate end to austerity, with a shift in development, "haircut" of the debt and significant relief of the annual cost of servicing. The markets do not priced the risk of the policy change. That is, they do not consider development to be a risk.
They do, however, consider as the risk the unsustainable public debt, the volatility of the current government, because it cannot find 180 deputies that will allow the continuation of this policy and the complete lack of a development plan. We seek for these necessary reforms to achieve a widespread consensus, with the participation of those involved in the application concerned. Changes such as the institutional reorganisation of the state and the political system and its detachment from interest mechanisms.
The battling of corruption and lobbying. The reorganisation and improvement of public administration. The creation of a new tax system, simple and fair, based on a universal property register without exceptions. Public development bank and a network of special purpose banks. Reconstruction of the welfare state, public education and social security to new bases. Restoration of labor rights and social effective employment policies".