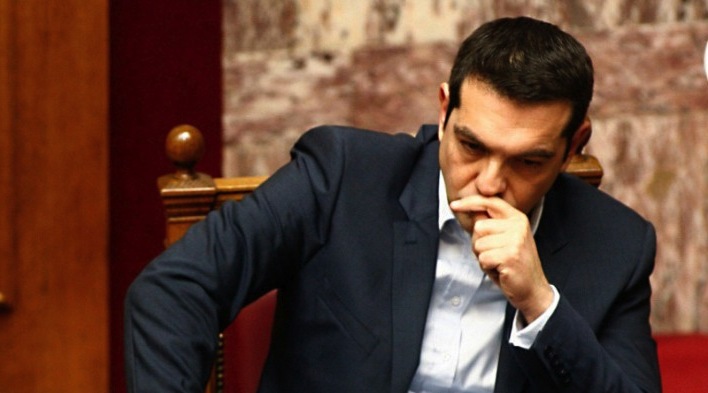 Athens, December 24, 2015/Independent Balkan News Agency
By Spiros Sideris
Disappointment and frustration has brought to the parliamentary group of SYRIZA the governance of the country by the government of Alexis Tsipras. There are quite a few MPs who in individual discussions wonder about the future of the government as well as their own.
The electoral victory of SYRIZA in September and the voluntary withdrawal and defeat of the Left Platform – Popular Unity, gave the feeling to SYRIZA MPs that they could hope for a better and more effective government.
However, expectations have so far have not been fulfilled. As "old" and experienced SYRIZA MPs told IBNA, there are a number of problems:
First, the low quality of SYRIZA parliamentary representation. The decision not to open up to members who belonged to some other parties in the past brought a halt to the enlargement and the effective parliamentary representation of SYRIZA. And not only that, these members have turned into opponents of the party. The lack of parliamentary experience from the majority of the SYRIZA MPs, is being reflected in the relations developed with voters, taking the form of clientelism and electioneering.
Second, the isolation of Alexis Tsipras by a small group inside the party, whether true or not, results in what the MPs perceive as Alekos Flabouraris and Nikos Pappas handling the Greek Prime Minister, isolating him from the party apparatus and its MPs. It is no coincidence that after a year the Prime Minister decided to respond to the admonition of party MPs to make appointments with them, to meet them and to be informed on important regional issues.
Third, the fact that the choice of most ministers was made not by merit but by fermentation between camps and tendencies within the party. Their inexperience and lack of work production and distribution of information for Members, creates serious problems in their constituencies.
Fourth, the lack of communication policy by the government to the people and vice versa. The management of important bills and the communication both with society and with public administrations is limping noticeably. "Arrhythmias" in the coordination of ministries, errors in information and inexperience in managing difficult situations cause irritation both in the government coalition and in society. A large share of responsibility in this bear the journalists who cover the doings of the government, since most either follow the orders of their bosses, highlighting news of unrelated issues or make reports through the mails sent by the press office of the ministries and the Government.
In a difficult time for the government, with the vote of important bills not far away, the prime minister needs to take steps to inform his MPs, to coordinate the work of the ministries and to communicate to society the effort and the results of his government's decisions.
Time is limited, but the timing and the "looseness" of the Christmas holidays can help in this direction.