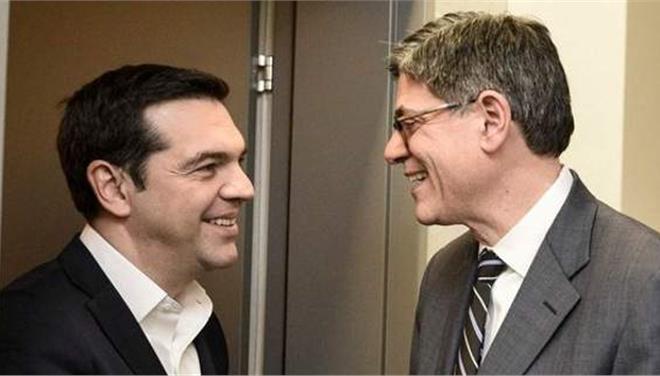 Athens, July 21, 2016/ Independent Balkan News Agency
By Zacharias Petrou
Prime Minister Alexis Tsipras and US Treasure Secretary Jack Lew who met on Thursday in Athens agreed on the need for Greece's debt to be significantly reduced.
Tsipras and Lew were also in agreement on Greece's role in the world, saying that the country is integral member of the European Union and a pillar of stability in the wider, volatile region.
"Despite the crises Greece has faced, it remains a pillar of stability and security in a period of great uncertainty" the Greek premier said, stressing the need for Greece to strengthen its international role.
US Treasury Secretary, Jack Lew, on an official visit to Greece on Thursday also met with Greek Finance Minister Euclid Tsakalotos, Economy Minister Giorgos Stathakis and main opposition New Democracy party president, Kyriacos Mitsotakis.
In a press conference with Tsakalotos, Lew said Greece must make progress reforms agreed with its international creditors and on the next set of milestones due in October, including by following through on privatization plans and moving forward with critical financial sector reforms.
The Treasury Secretary tied progress made by Athens in this respect to the commencement of talks with the International Monetary Fund on debt relief. "Putting Greece's debt on a sustainable path is critical to Greece's long-term economic health and I encourage all parties to be flexible to successfully conclude this fall's negotiations," Lew said.
Lew went on to praise the government for the implementation of reforms so far, progress achieved and the signs that the economy is exiting recession and is heading towards growth.
New Democracy party sources, meanwhile, revealed that the meeting Kyriacos Mitsotakis held with the US official was "meaningful" with the conservative leader taking the opportunity to outline his proposals on dealing with the challenges the country's economy faces and how Greece will exit the ongoing crisis.