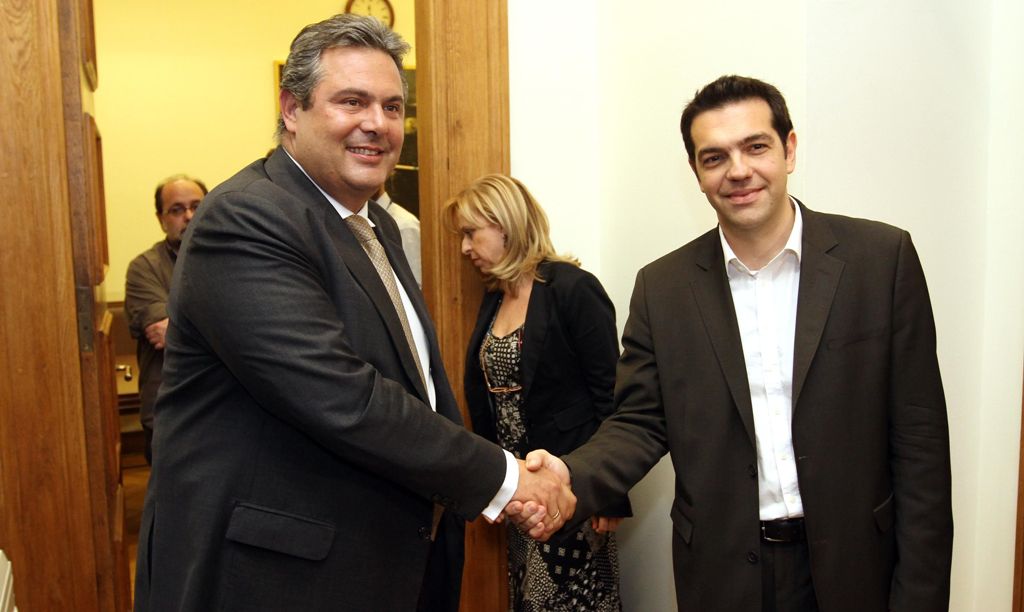 By Spiros Sideris – Athens
According to judicial sources, Alexis Tsipras and Panos Kammenos are expected to be called by the prosecution authorities to testify, under the investigation for the alleged plan to elect the new President of the Republic through the bribery of MPs.
On Thursday, SYRIZA spokesperson Panos Skourletis and the Director of the political office of Alexis Tsipras, Nikos Pappas, have been summoned to explain their case to the prosecutor.
The journalistic confidentiality invoked before the Prosecutor, Panagiotis Panagiotopoulos, the director of the newspaper «Kontra News», Emilios Liatsos, who was testifying for an hour and half into the alleged bribery of Parliamentarians, as part of the investigation ordered by the Supreme Court. The call to Mr. Liatsos, who is the first witness to go before the prosecutor, refers to the article in the newspaper "Kontra News", for the attempted bribery of MPs, in order to elect a President of the Republic.
"I welcome the order for a judicial inquiry. They will seek the truth and I hope to have results. There is an ongoing judicial investigation and therefore I cannot reveal what I testified. I invoked the journalistic confidentiality, but I believe my source to be completely reliable", said Mr. Liatsos.
Meanwhile, the legal representative of the newspaper, Michalis Dimitrakopoulos, who accompanied the reporter to the Court of Appeals said: "what is mentioned in reports comes from the narratives of reliable persons. Mr. Liatsos, however, did not violate the sacred rule journalism and did not disclose his source".
SYRIZA spokesperson Panos Skourletis is expected to testify tomorrow before the prosecutor, while on Monday, has been called to testify the former president of the former Leftist party "Synaspismos", Nikos Konstantopoulos, who at an earlier time had made ​​similar complaints.