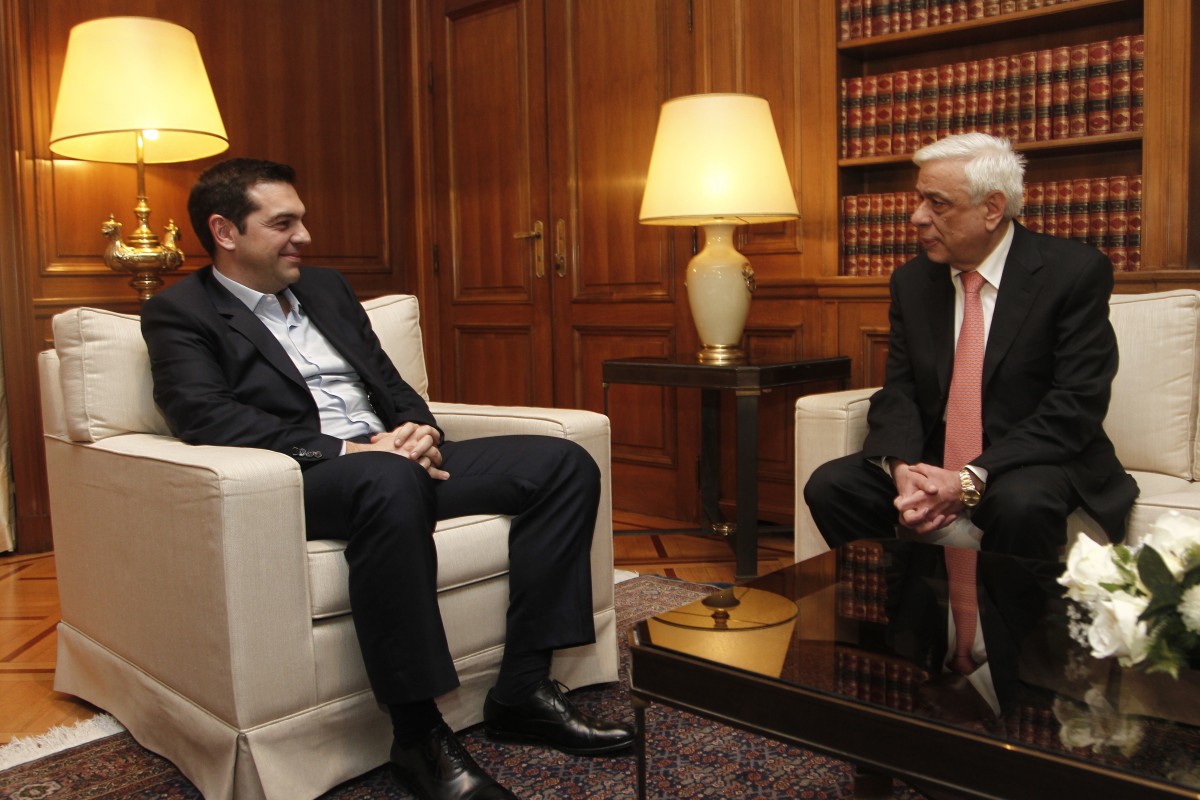 Alexis Tsipras spoke of a "good deal" that "covers all conditions we had set" during his meeting with the President of Greece, Prokopis Pavlopoulos whom he visited at the Presidential Mansion. He met the President joined by the Minister of State & Government Spokesperson, Dimitris Tzanakopoulos and the General Secretary of the PM, Ioanna Pepe.
"I am bringing good news, since, a short while ago we reached an agreement with the premier of fYROMacedonia", Tsipras said.
"We have a good deal that covers all conditions we had set that make the basic axes of the (Greek) national policy of the past 20 years."
"You are the first person I am informing on the matter in question straight after my phone contact with Mr Zaev. I will then inform the other political leaders later on I will ask the Parliament President to call a special session so that I can also inform the plenum", Tsipras told Pavlopoulos, whom he let know of his telephone communication with his fYROMacedonian counterpart, Zoran Zaev.
"We agreed on a compound name of a geographical definition and an erga omnes force", the Greek premier said.
He stressed that according to the deal there will be constitutional changes in parts where irredentism was mentioned and that, thanks to this agreement, the historical heritage of ancient Macedonia is being safeguarded.
Tsipras spoke of a historic moment, adding that it is our duty to evaluate and assess this agreement in peace; an agreement which, in my opinion, constitutes "a very important historical step".
Greece's President said that it is up to the neighbouring country to implement what is being mentioned in the deal-agreement, underlining that above all the condition for the constitutional review is of essence. Respecting history and complying with rules that ask for this respect will be fYROMacedonia's passport for its further course and added that good neighbourliness is based on respect. Pavlopoulos thanked the premier for following parliamentary order regarding issues of national interest, among others, alluding to the fact that Tsipras informed the President of the Hellenic Republic first and then he will continue with informing the rest of the political party leaders…. / IBNA
Main Photo (File)