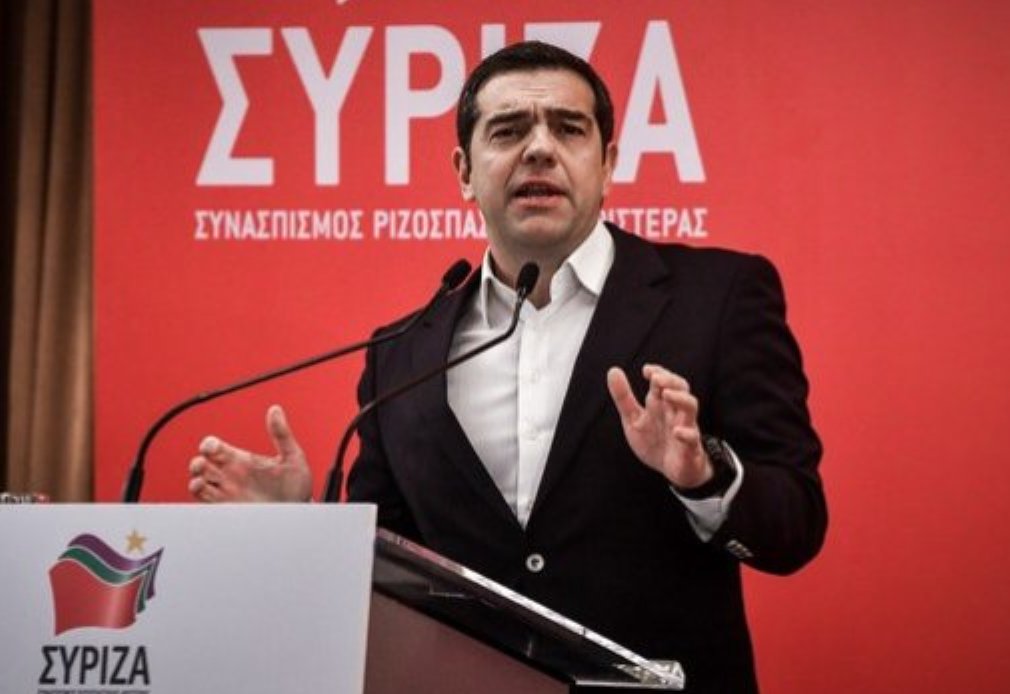 Prime Minister Alexis Tsipras issued a fresh call for Greece's "progressive forces" to unite ahead of May's European elections. Addressing the SYRIZA Central Committee over the weekend, the PM highlighted his government's achievements, outlined his plans for the future and attacked main opposition New Democracy and its leader Kyriacos Mitsotakis.
Tsipras said Greece has left behind the economic crisis and entered a "new era" in the last six months. "We managed to exit the memoranda, with a plan, vision and priorities. And above all, with society [standing] tall".
According to the Greek premier, his administration succeeded where previous governments failed. Citing a few of the left-wing government's achievements, Tsipras said normality in labor relations has been restored, unemployment is dropping, transparency was boosted, corruption is being tackled and the most vulnerable Greeks have benefited from a series of policies.
"We are proud and vindicated" the Prime Minister said in what was seen as a pre-election speech.
He went on to attack the main opposition, stressing that Kyriacos Mitsotakis is a proponent of bailout policies who will impose extreme measures if he ever comes to power. Tsipras accused the center-right party leader of preparing to dismantle the social security system, promote layoffs in the public sector and rescind SYRIZA's labor reforms.
"He disagrees […] with the reinstatement of collective labor talks […] the minimum wage increase […] and supports the reduction of the tax-free threshold" he said of Mitsotakis.
Commenting on upcoming European elections, the PM said Greece could become the "positive progressive example" Europe needs to tackle the rising right-wing extremists, anti-Europeans and neo-liberals. He called on other progressive forces, parties, citizens and stakeholders to join SYRIZA in the formation of a wider political coalition that will promote democracy and social protection.
"2019 will be the year Greece is rid of its bad past, the Greece of the few will be brushed aside and the Greece of the many will write the following words on the first page of the new chapter: Perspective, justice, creativity", Tsipras said.
Tsipras also spoke of a "new political reality" which has come about after the Prespes Agreement, bringing "clearly new dividing lines and new dilemmas". "The political landscape has been realigned and will continue to be realigned," he said.
Commenting on the PM's speech, New Democracy said in an announcement that he sounded "like a broken record", adding that he deliberately distorted the main opposition's manifesto. "He convinces nobody", ND said, pointing out that the majority of Greeks want a Mitsotakis government, as do foreign investors./IBNA