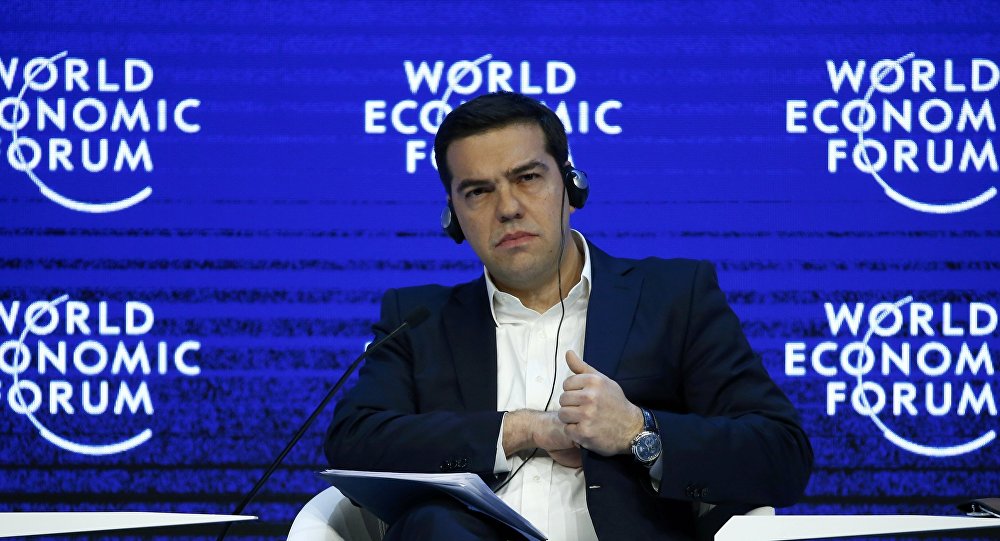 The Greek Prime Minister is in Davos with a two-fold mission. This is also proven by the meetings of Alexis Tsipras, announced by the Prime Minister's Office, about to be held on the sidelines of the World Economic Forum.
On the one hand, Alexis Tsipras' meetings of investment interest with top executives prove the high interest in issues of economy, while the meetings (he will have) with the IMF Managing Director Christine Lagarde and European Commissioner Pierre Moscovici are of key importance.
On the other hand, the meetings of the Greek Prime Minister with his fYROMacedonian counterpart, Zoran Zaev, the Albanian premier Edi Rama and the Croatian PM Andrej Plenković highlight Greece's leading role in the Balkan region.
According to IBNA's exclusive information, at the meeting of Alexis Tsipras with Zoran Zaev, the names that the two sides have agreed to negotiate in order to begin resolving the name issue, that has been troubling the relations between the two countries for more than 25 years, will be put on the table.
As decided at the last Thessaloniki meeting between Nikos Kotzias and Nikola Dimitrov, the two Foreign Ministers will have the ad hoc right to intervene in the talks, actually meaning they can bypass Vasko Naumovski, who is no longer considered reliable not even by the government of Skopje.
Alexis Tsipras, however, expects moves of goodwill on the part of the Zaev government so that negotiations are facilitated.
The meeting of the Greek premier with his Albanian counterpart Edi Rama comes to confirm the positive results of the bilateral contacts between Foreign Minister Nikos Kotzias and Ditmir Bushati in Crete and Korçë. Talks between the two sides have, according to IBNA's exclusive information, resulted in an agreement on a number of outstanding issues between Greece and Albania, which may pave the way for a formal meeting between Alexis Tsipras and Edi Rama in the coming spring.
Last but not least, during the get together with the Croatian Prime Minister Andrej Plenković, they (Tsipras and him) will discuss the four-way co-operation between the Balkan EU Member States and the Union's future prospects…/IBNA
Photo: Ruben Sprich / Reuters