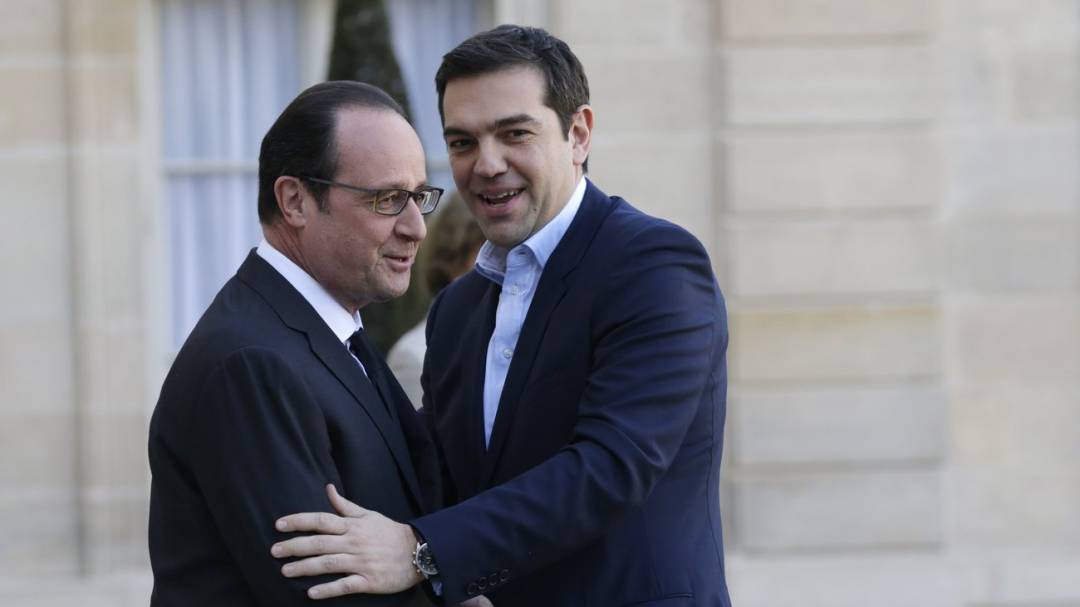 Athens, August 7, 2015/ Independent Balkan News Agency
By Zacharias Petrou
Prime Minister Alexis Tsipras visited Egypt on Thursday on the occasion of the inauguration of the new Suez Canal waterway.
On the sidelines of his visit, the Greek premier met with French President Francois Hollande and Egyptian President Abdel Fattah al-Sisi, amongst others.
Tsipras and Hollande discussed the ongoing negotiations between the Greek government and the country's lenders. Both men agreed that a new bailout for Greece could and should be agreed soon after August 15.
Francois Hollande stated: "The objective is for the negotiations on the program to be concluded at the end of August. We know it's difficult but we must make sure that the conditions are met, in a good spirit. For now I believe the atmosphere is right and discussions are going in the best of directions."
The Greek Prime Minister's office also confirmed talks were proceeding at the desired pace. "The two leaders agreed that the negotiations can and must be concluded immediately after August 15," an announcement mentioned.
Earlier, European Commission spokeswoman Mina Andreeva said talks with Greece on a third bailout were moving ahead "in a satisfactory way" and reaching an agreement was possible before August 20.
A 3.5 billion euro debt payment to the European Central Bank falls due on August 20. Greek officials say they want a full bailout immediately rather than a bridge loan in order to make the ECB payment in time.
Alexis Tsipras also met with Russian Prime Minister Dmitry Medvedev. According to reports, the Greek PM reassured him of Greece's commitment to the "Greek pipeline". The two leaders also discussed strengthening bilateral relations. It was also agreed to arrange a discussion over the telephone between Greek Energy minister Panos Skourletis and his Russian counterpart Mr. Novak.