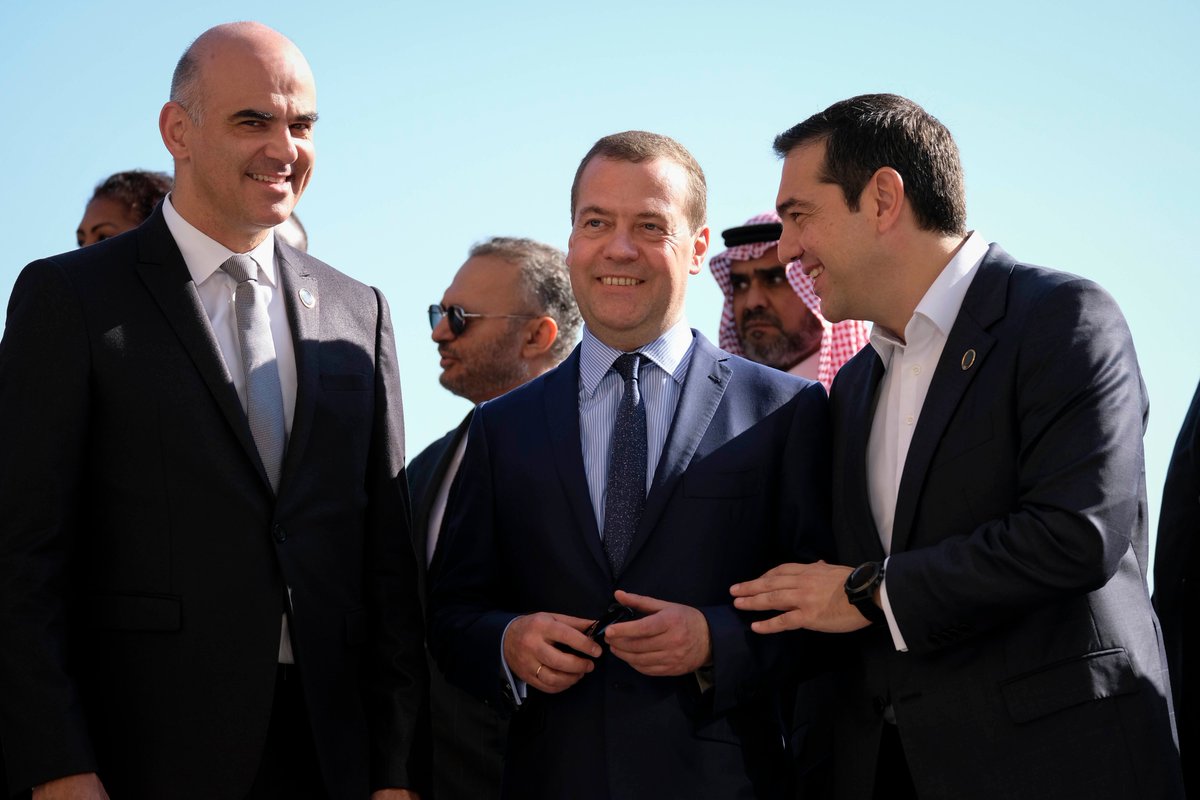 Greek Prime Minister Alexis Tsipras held talks with Egyptian President Abdul Fattah El Sisi, on the sidelines of a conference on Libya in Palermo, Italy.
President El Sisi, who was in Palermo but did not participate in the official deliberations of the conference due to objections from some Libyan groups, expressed concern at the destabilization of Libya and the active meddling of third countries in the country.
The two leaders also discussed the role of Greece and the EU over the coming period in relation to the Libyan issue.
Alexis Tsipras also had a conversation with Russian Prime Minister Dmitry Medvedev in view of the upcoming visit of the Greek Prime Minister to Moscow on December 7, according to current information. Medvedev and Tsipras also discussed economic co-operation between the two countries as well as developments in Libya./IBNA