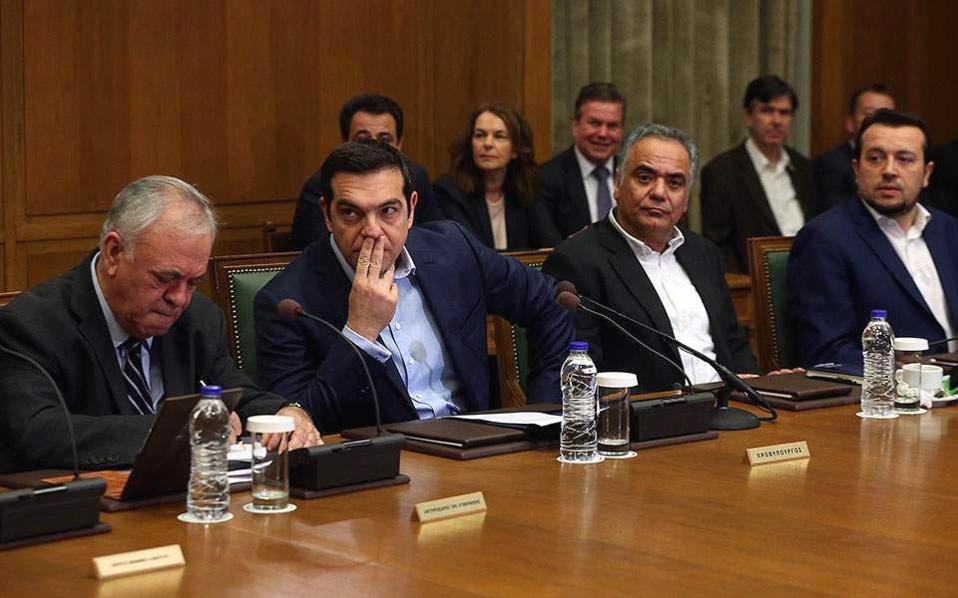 Prime Minister Alexis Tsipras chaired a cabinet meeting
on Tuesday
which largely focused on rising tension in Greece-Turkey relations, as well as ongoing talks with creditors over the 4th review of the Greek bailout program.
Tsipras called on Turkey to stop its aggressive rhetoric, saying that Ankara's stance is related to domestic developments and geopolitical instability. He also urged on Turkish President Recep Tayyip Erdogan to take action to ensure two Greek servicemen being held in Turkey are returned to Greece.

"I want to assure the Greek people that Greece is a strong and safe country with powerful international alliances… and there is no cause for concern," the prime minister said. "We are not threatening anyone, but we are not afraid of anyone either. We call on our neighbors to desist with this escalation because it is pointless," he added.

Tsipras called on opposition parties to support the government on foreign affairs issues. However, he said he thought this was unlikely at the moment, but hopes he could be proved wrong.

On the economic front, Tsipras urged ministers to intensify their work to complete the 4th and final review of the Greek program. The PM said this was a necessary condition for the country to achieve a "clean exit" from the program in August.

He added that the government is not discussing a precautionary credit line and will soon present its own plan for economic growth in the post-bailout era.

According to the premier, successful completion of the program will pave the way for debt relief and in no way will prior actions be put off for later. In this context, Tsipras said it is crucial that the cabinet worked intensively in the final straight of the bailout.

"There is no time for complacency but we must intensify efforts to finish the marathon," Tsipras said. "Do not forget that this government was formed by parties with different ideologies, but with a common key political objective: [achieving] a safe and definitive exit from the memoranda and suffocating surveillance, [and] regaining our economic sovereignty," the PM added.
Finally, he reiterated that he has no plans of calling an early election, and these will be held at the end of the coalition's four year term, in the autumn of 2019…. / IBNA