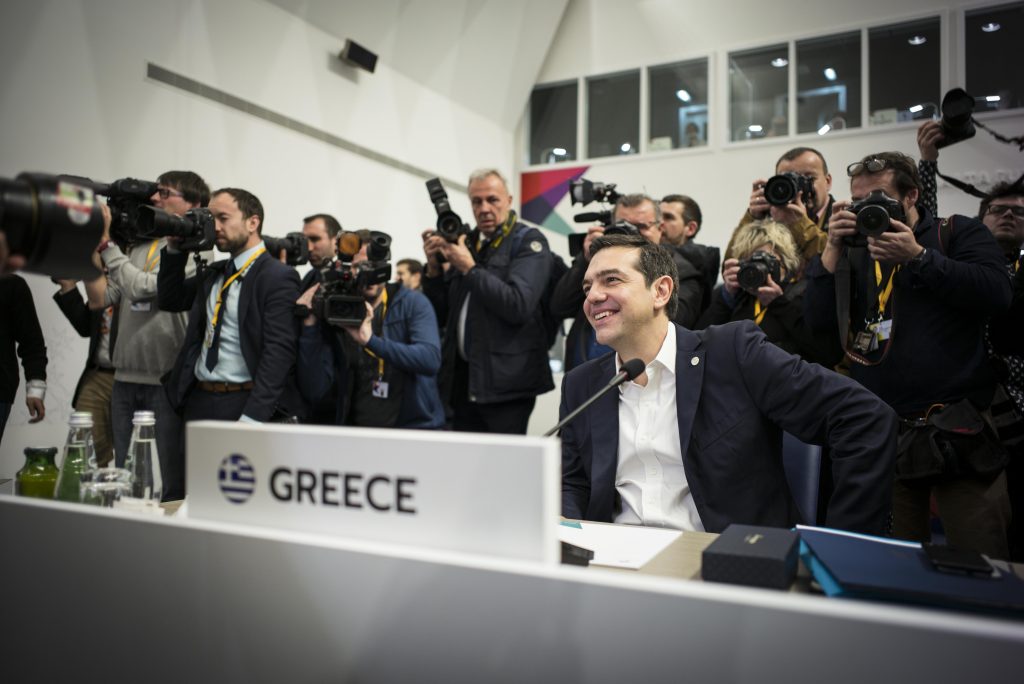 There are no grey zones in the Aegean and Greece is determined to defend European law and its sovereign rights, Prime Minister Alexis Tsipras said on Friday, on the sidelines of an EU summit in Malta.
"I want to be clear: there are no grey zones in the Aegean. What exists is Greece's firm determination to defend European and international law and its sovereign rights, as well as its determination to deal collectedly with the problems that arise, always relying on dialogue and cooperation and not on sensational actions," he said. "And let's not forget that Greek borders are European borders."
Tsipras also said Greece is observing an increased provocation and military activity in the Aegean on Turkey's side. "This road doesn't lead anywhere. Greece was, is and will continue to be determined to defend its sovereign rights in the context of European and international law which is being violated from the other side," he added.
Tsipras also referred to the "great challenges facing Europe", the refugee, economic and security crisis, Brexit, but also the change of foreign policy after the change of government in the US and the new context of the Atlantic alliance, stressing: " Europe resolutely must manage these challenges. If it continues on the same path, it is certain that it will face multiple problems. Europe is not able to produce more internal crises than it can consume. It can not continue with austerity programs that kill people and place them against their leaders and Europe, as a concept and a vision. "
The Greek Prime Minister on the sidelines of the informal meeting  in Malta, met with his British counterpart Thresa Mei and European Commission President Jean Claude Juncker.
According to information, he discussed the course of the Cyprus Talks with with Mrs. Mei.
In his meeting very positive meeting with Mr. Juncker, Tsipras discussed, the course of the program and agreed on the need for a rapid integration of the evaluation.
Earlier the Prime Minister had a bilateral meeting with German Chancellor Angela Merkel.
According to sources, Merkel briefed Tsipras on her contacts with the Turkish leadership and more particularly as regards peace and stability in the region, the refugee issue, the Cyprus problem as well as EU-Turkey relations.
On his part, Tsipras underlined his commitment to finding a fair and sustainable solution to the Cyprus issue and stressed the importance of the EU-Turkey agreement. The Greek Prime Minister also stressed that Turkey must respect the international law and added that its provocations in the Aegean undermine the Greek-Turkish relations as well as the peace and stability in the wider region.
As for the economic programme, he stressed the importance of taking initiatives so that the programme review is concluded in February./ΙΒΝΑ
Photo: PM Press Office/Andrea Bonetti