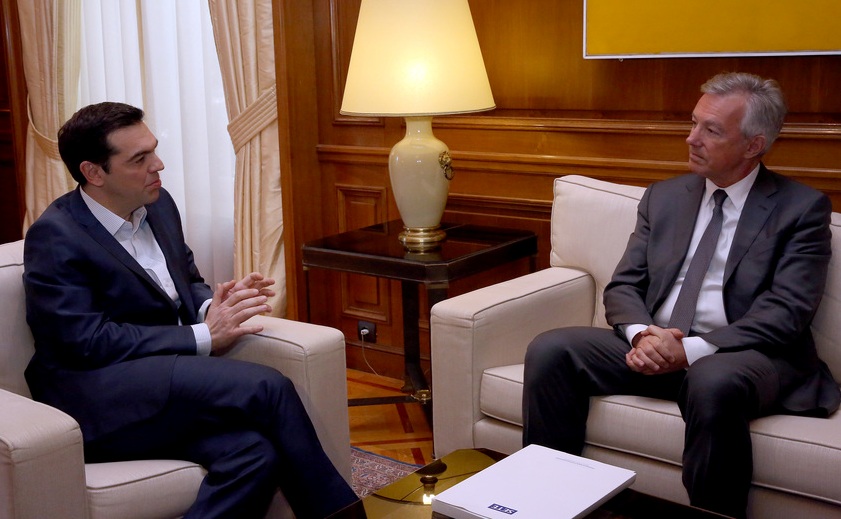 I got the impression that the programme review is on track to conclude, the president of the Greek Tourism Confederation (SETE) Andreas Andreadis on Monday said after a meeting with Prime Minister Alexis Tsipras at the Maximos Mansion.
Asked if he discussed it with the prime minister, he said that Tsipras is optimistic that the the programme review will soon conclude.
Andreadis underlined that tourism will contribute towards that direction.
The prime minister earlier said: "You must be one of the few Greeks that lost the wager and are happy."
2016 was a record year as regards tourist arrivals as they rose to 27.5 million, up 1.5 million compared to the previous year.
Tsipras stressed that tourism has won the bet as it resisted the crisis and boosted the Greek economy.
On his part, Andreadis estimated that tourism revenues may range between 19-20 billion euros with tourists increasing to 35 million.
However, he asked for the solution of certain problems in order to meet the targets of the programme and open new jobs./IBNA