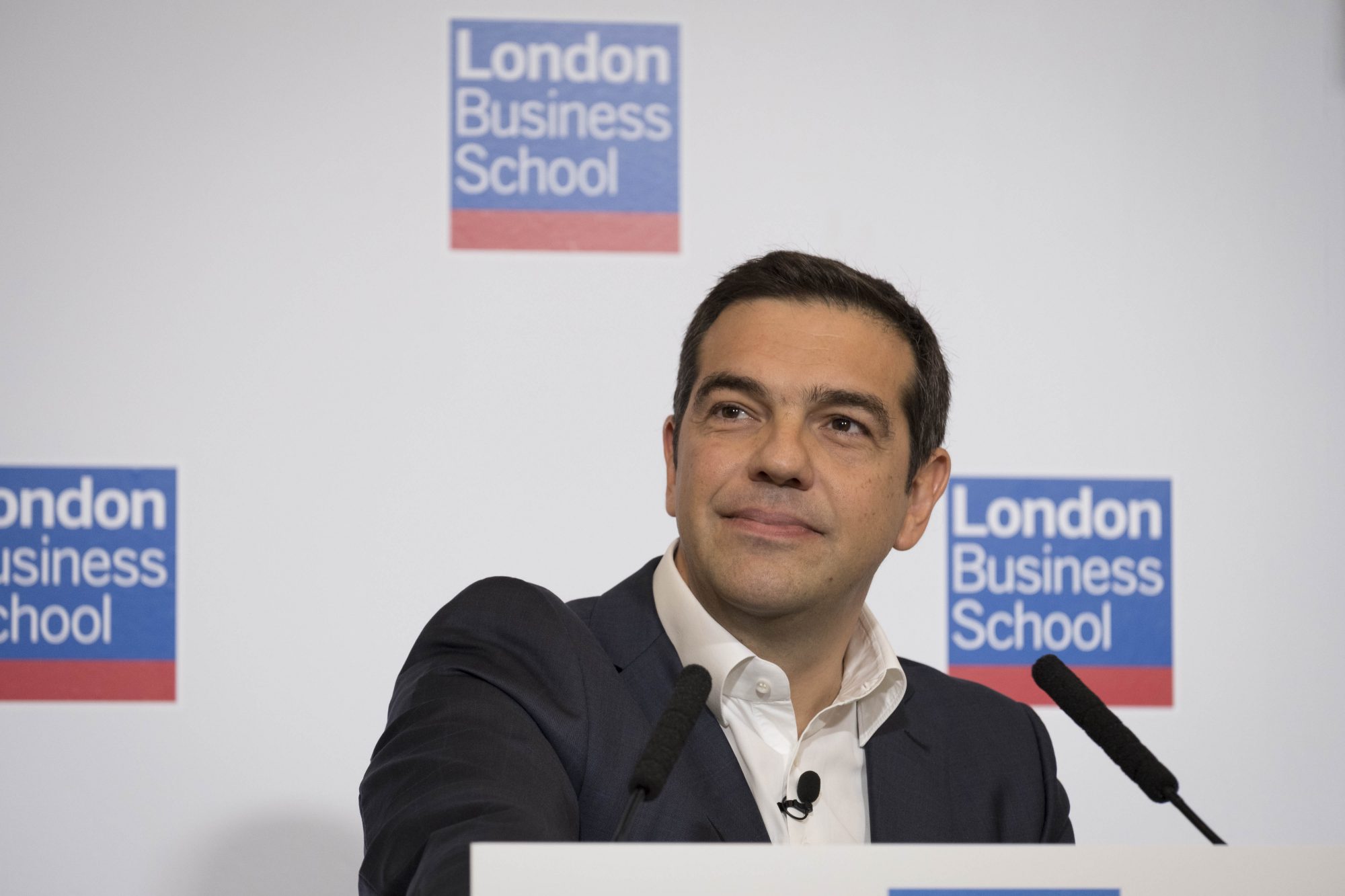 Prime Minister Alexis Tsipras discussed the Greek economy's recovery during an event at the London Business School, which concluded his three-day official visit to the UK capital.
"From 2015 to 2018 Greece has turned itself from an example of monumental fiscal failure to a case study for fiscal overachievement and economic recovery," said Mr Tsipras.
He noted the improved growth rate, the 4 billion euros of direct foreign investment in 2017, the flourishing exports, the "steady growing path of manufacture, the stable banking sector, the prowess of tourism, the decreasing unemployment and the 350.000 new jobs that have been created."
But, the Prime Minister commented he could not apply this very hopeful perspective to the whole of Europe.
"You see, fiscal stability is, of course, key in avoiding possible setbacks that might threaten the European economy. But, what about growth? Investments? New jobs? Social protection? Europe and Eurozone in particular, decided to put those on hold. And primarily, focus on the fiscal part. Which also became something akin to a moral issue. Austerity was the punishment for the rebels. Imposed by the righteous. But as history unfolds, nothing good happens when countries are seen as scapegoats and forced to withstand such a punishment," he noted.
He went on to say that many countries EU chose to avoid responsibility in tackling refugee flows, instead building walls and fences against people who were fleeing form war and terrorism.
"And their stance, created a burden for others such as my country. Which faced the issue with respect to our shared responsibility and of course humanism and solidarity," said Mr Tsipras.
He added that Europe now has to face the ghost of its own history: the nationalists, the extreme right, the neo Nazis.
"I am fully aware that I am in a country that its people choose to take this lonesome path away from our European family. I deeply respect their decision. Although, I strongly disagree. Because, you know, I come from a country which has suffered immensely during the crisis. And paid the price for Europe's reluctance to show its solidarity. But I have to say, we never doubted, even in the harshest of times, our commitment to Europe.Because we believe Europe can and will change. But this is a long process. It is a marathon, rather than a 100 meter dash."
He conclude his speech by stressing the need for the EU to reform in order to become "more open, democratic and accountable."… / IBNA
Photos: The Greek premier, Alexis Tsipras while speaking at the London Business School