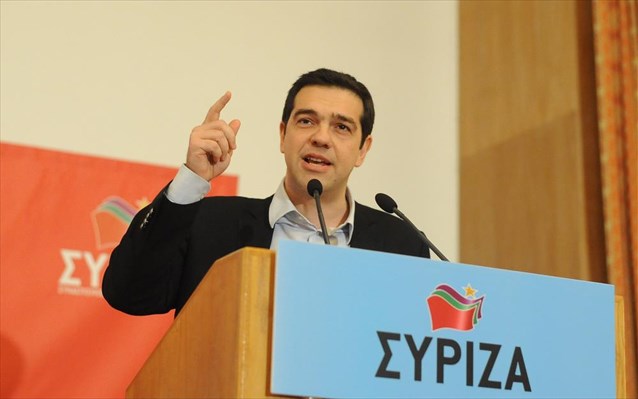 By Spiros Sideris – Athens
Main opposition party SYRIZA president Alexis Tsipras argued during a meeting of P.G. that there are strong indications for early elections, and indeed soon, with the relevant announcements to be made even before the stress tests and the final evaluations of the troika, since it doesn't seems to leave room for maneuver to the government.
However, as it is still uncertain whether the government ultimately will dare go to elections, or even they will let it go to the polls, the president of SYRIZA asked for election readiness.
SYRIZA is very close to a clear victory, Tsipras reportedly also said, a position he attributed to the great political work conducted in the summer campaigns and, more recently, at the TIF.
On the issue of debt, finally, the president of the main opposition stressed that the position of SYRIZA is clear, referring to his speech at the TIF and the triptych, deleting most of the nominal value of the debt – development clause – moratorium for its service.
The elections climate is reinforced by the open conflicts in the government and the parties that make up the coalition, the erratic and unusual statements of the government spokesperson that there is no election issue and that everything is a SYRIZA propaganda.