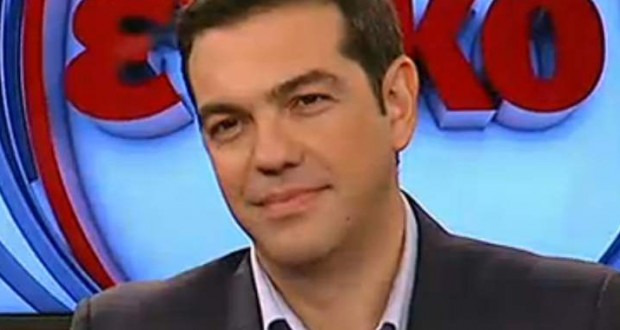 Athens, March 1, 2016/Independent Balkan News Agency
By Spiros Sideris
Interview on all open issues (refugees, insurance, evaluation, IMF global, pensions, interweaving relations) gave at midnight on Monday the Prime Minister Alexis Tsipras in Star television.
The government was unprepared for the wave of refugees, the PM admitted, speaking to journalist N. Chatzinikolaou. As he said, he put a veto at the last Summit and also warned that he can use all the institutional tools at the next session of March 7 as well, asking to take permanent decisions for the allocation of refugees.
He referred to the famous appointments with the publisher of the daily "To Vima" Stavros Psycharis, stating: "Let him publish whatever he wants, let him go to the prosecutor who he sees often and who he will continue to see". He defended the turn he made after the referendum, saying that he backed down when he had exhausted all possibilities. He used strong words against Yanis Varoufakis, who he said that is talking "nonsense", while he rejected the possibility of an ecumenical government and made it clear that the government will exhaust its four-year mandate. On the return of institutions he estimated that it would take place until March 10, and promised that "with Easter will come and the resurrection of the economy".
He reiterated that he was not a strong supporter of the IMF's presence in the greek program and had told the EU to demand a clear position from the Fund: "You either agree with the program and return with realistic terms and stay, or if you do not agree, let us know in time", he said.
Regarding the pensions, he said the government's intention is not to cut current pensions, noting that "we will insist on the need to avoid pension cuts. But did not rule out the possibility of setting a ceiling. He gave assurances that there are no fears for a haircut in deposits as Greek banks the best capitalized.
The discussion began with the immigration/refugee, for which he revealed that on Monday night, on the way to the television studio, he received a phone call by European Commission President Jean-Claude Juncker. "He conveyed the message of support. He told me: "The commission is with you, keep that in mind, we will do everything possible so that Greece does not remain helpless, raising by itself on its back of the weights of all Europe", the Prime Minister said.