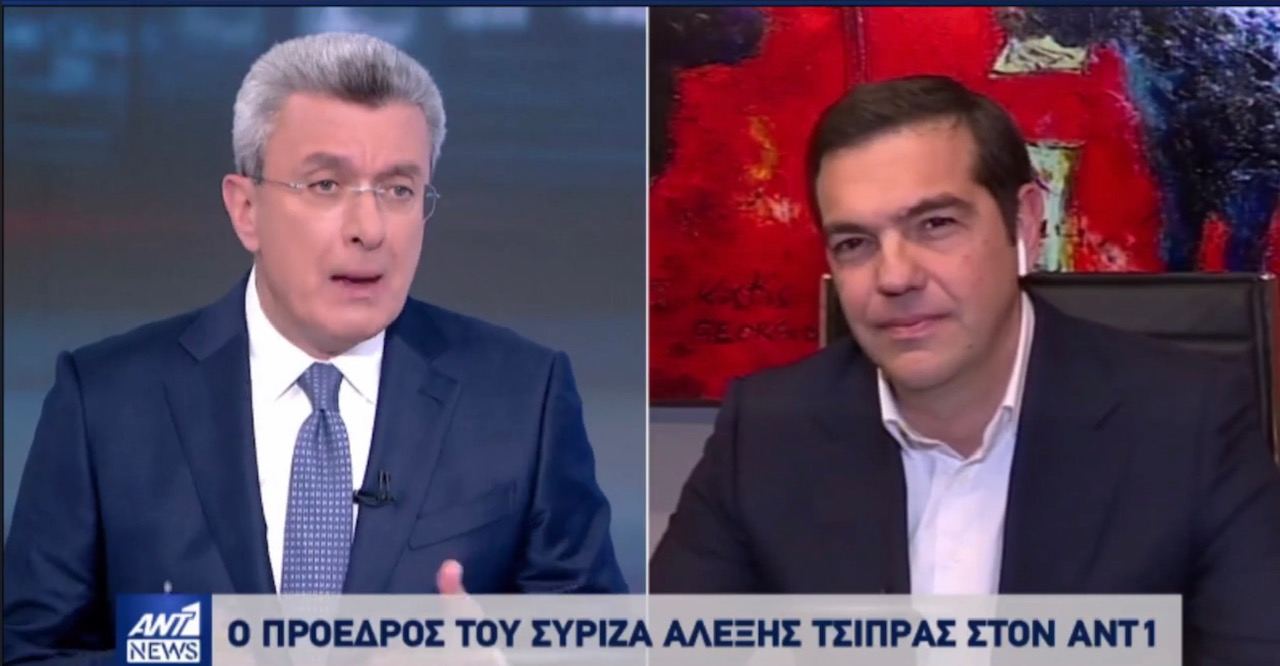 Alexis Tsipras described the stance adopted by Germany and the European Union as "short-sighted", noting that the EU's own cohesion was at stake, even if tomorrow's Eurogroup managed to reach a decision.
"When the ECB and the Commission talk about the need for 1.5 trillion euros in funding and the package they go on to agree on does not exceed 500 billion, leaving countries vulnerable to the need for memoranda and credit lines, the message conveyed to the markets is extremely negative", the president of SYRIZA stated on ANT1 TV.
Commenting on the coronavirus crisis, he reiterated the need for immediate strengthening of the National Health System with permanent recruitment and protection, emphasizing that it was critical that the "heroes in the front line" were given the moral recognition they deserved. "I hope the Government emerges victorious from a battle that is not about itself but about the society", he said, adding that the responsible stance demonstrated by the main opposition in Greece did not equal silence.
In this context, he stressed that "we must act in a timely manner to protect human lives and not to embark on new national adventures". He also touched upon the program presented by SYRIZA, pointing out the "advantage" of Greece to be able to take drastic measures without burdening the debt, due to the 37-billion "safety cushion".
"Amidst critical times, one would expect that the government will not treat the proposals by the main opposition with such arrogance. Given that these people held the fate of the country in their hands and were able to pull the country from the memoranda. They better not question the sincerity of the intentions and the accuracy of the figures", he said, commenting on the Government's reaction to SYRIZA's proposals.
As he said, about 20 billion of that amount could be made available and, combined with the ECB's interventions, the European resources and the return of Greek bond profits, the amount would rise to 50 billion euros. "As it happened when the pandemic broke out, in the economy sector we must also respond in a timely and preventive manner to tackle the recession virus", with 14 billion in "hot money" without increasing debt. He also accused the government of choosing to promote the suspension of contracts rather than employment, unlike other European countries.
As for the early-election scenarios, he noted that if the Prime Minister's primary concern was the political benefit in the midst of a crisis, "he will suffer great costs". /ibna