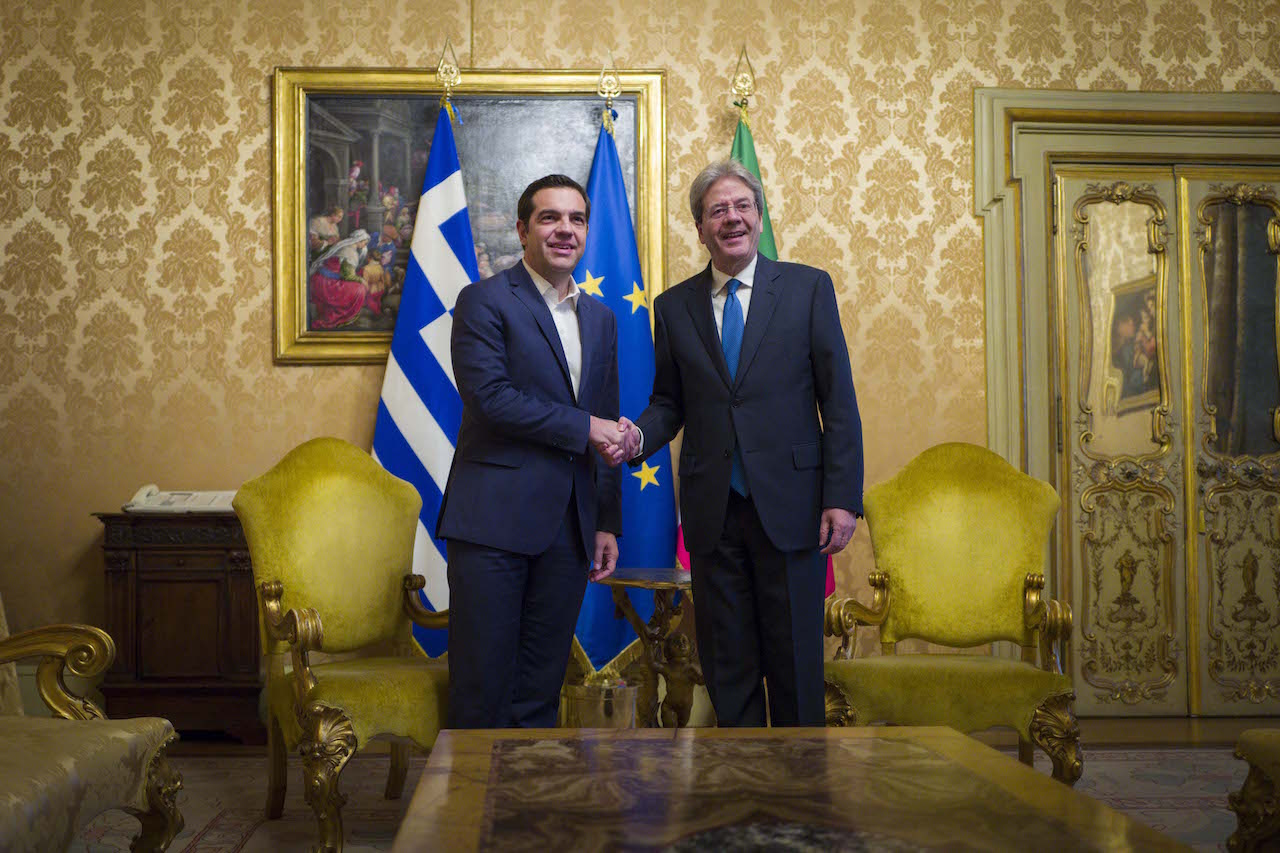 Significant momentum has been gained in bilateral relations of Greece and Italy, especially so, after the Corfu High-Level Co-operation Council. In particular, in talks on maritime agreement and energy co-operation, Italian investment in Greece and co-ordination within the EU.
The Greek Prime Minister Alexis Tsipras and his Italian counterpart, Paolo Gentiloni had a get together on the sidelines of the 4th Summit of the Countries of the South, on Wednesday, January 10, in Rome.
What has been highlighted was the concordance of views on the changes that need to be made inside the EU and the Eurozone towards a social and democratic direction.
The Italian premier, Paolo Gentiloni has pointed out that Greece and Italy are two countries that have positive economic outcomes and the exit of Greece and Italy from the crisis is particularly important for the overall economy of the Eurozone.
They discussed about the advancement of the Eastern Mediterranean (EastMed) pipeline project
Greece and Italy share common positions over the management of the European external borders and the refugee flows, in the context of solidarity and support for the first host countries.
The also talked about and agreed on the importance of the Aegean (Sea) for EU's security and its role in the management of the refugee crisis. Within this framework, they stressed how significant it is for Turkey to respect international law…/IBNA
Photos: Andrea Bonetti / Greek PM's Press Office