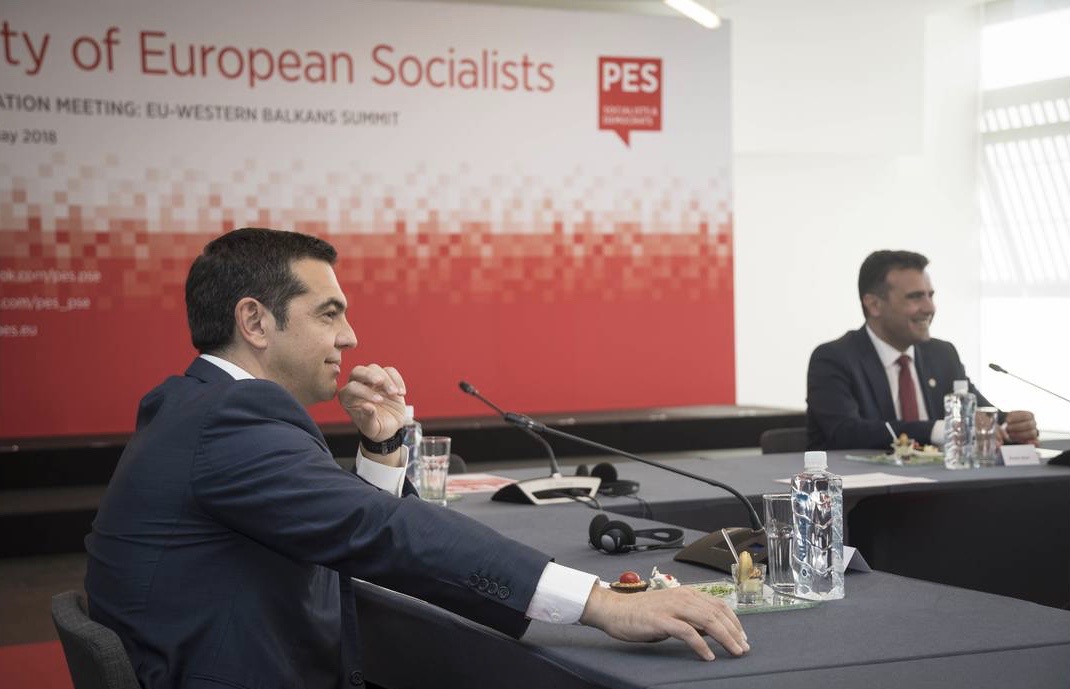 Alexis Tsipras pointed the finger to Kyriakos Mitsotakis for not going after additional funds under the multiannual budget. The former Prime Minister underlined that in the first multiannual budget after the crisis spending on social cohesion was reduced and allocation criteria became even more unfair. "Particularly for Greece, this development is unfair and outside any political ethics framework", he noted.
Alexis Tsipras highlighted the fact that during his term of office he had requested additional appropriations of 7.5 billion euros "as a minimum measure to recognize the sacrifices made by the Greek people", accusing the Prime Minister of losing what had been gained. "Mr. Mitsotakis did not continue this fight. Not only did he abort it altogether, he did not even attend the Summit organized by the Portuguese Prime Minister in order to claim a coalition and set the framework for the Greek declarations", he said.
"So he is walking in the Summit today with no hopes for the country's future" he added, pointing out that the doctrine of the predictable partner and the taken-for-granted coalition both in foreign policy and in Europe is doomed to fail.
The main opposition leader is also expected to address the need for EU enlargement with the kick off of the accession process for North Macedonia and Albania – provided that Tirana's commitments to the Greek national minority are implemented -, an issue which he also raised during his speech on the topic of enlargement in the French Senate.
It remains to be seen whether the agenda of the contacts he will hold on the occasion of the Socialists' Council Meeting will also include the issue of "institutional diversion", as he called the way New Democracy and KINAL have been handling the developments around the preliminary committee for the Novartis case. As he had announced, he will be denouncing the operation of revealing the identity of the protected witnesses, in breach of the rules of law, in all European institutions and EU bodies. /ibna