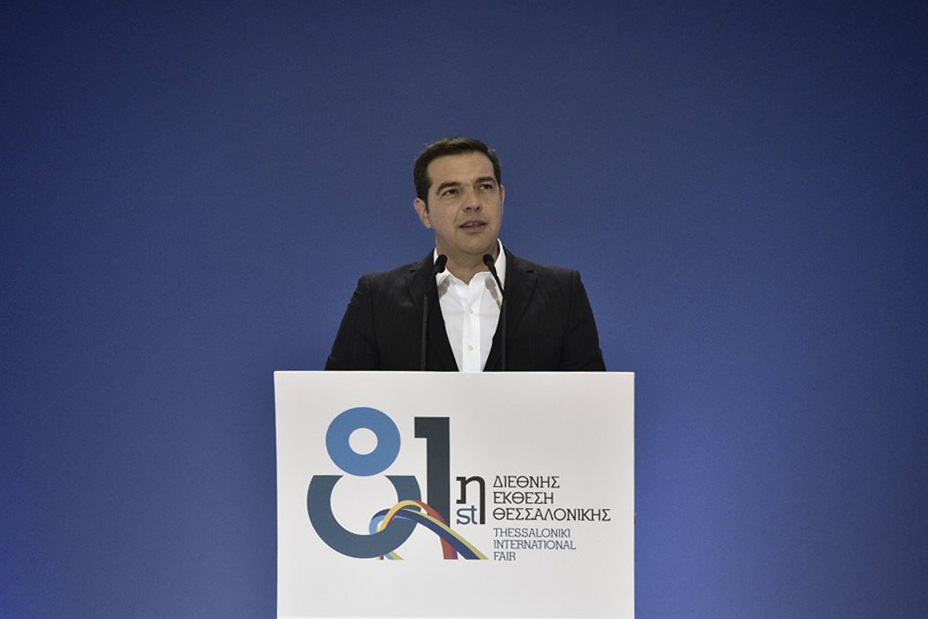 Greek Prime Minister Alexis Tsipras is expected to announce a series of so called social measures, at the 83rd annual Thessaloniki International Fair (TIF) this weekend.
According to sources, the list of measures being examined includes the scrapping of legislated tax cuts, the payment of a 13th pension, slashing contributions for professionals, increasing the minimum wage and cutting the ENFIA property tax.
Local media report that the measures the PM will propose will extend to the next four years and be gradually implemented. Government sources have not confirmed that all measures will be announced simultaneously. However, the same sources added that all measures will take into account the available "fiscal space".
Greek daily Kathimerini commented that the premier aims at committing the next government to the so called social agenda, adding that in the event that the next administration chooses not to implement these measures, it will have to legislate accordingly, thus taking on a significant political cost.
Overall, the handouts and economic policies Tsipras is expected to promise are set to be worth more than the 700 million euros which are available as a result of exceeding this year's primary surplus target.
Tsipras will be willing to promote the message that this is the first time in eight years that a Prime Minister will present his own policy plans, not those imposed by the bailout program.
Economic analysts warn that the PM must be conservative in the pledges he makes in Thessaloniki, as markets are already showing signs of disapproval to the noises coming out of Athens.
The yield on the benchmark 10-year sovereign bond climbed to 4.60 percentage points, the highest since June. Likewise the five-year bond saw its yield rise 1.97 percent on Wednesday to 3.615 percentage points, the highest since mid-June.
With representatives of Greece's creditors returning to Athens next week, the government is expected to present proposals to them to suspend pension cuts scheduled for January 2019.
In response to rumors that the SYRIZA-ANEL coalition may be about to adopt some of the economic measures included in the manifesto of the main opposition, New Democracy party leader Kyriacos Mitsotakis warned Tsipras to avoid announcing handouts, saying it would lead to higher loan interest rates for all Greek businesses…. / IBNA
Main Photo (File): Greek premier Alexis Tsipras at a previous TIF