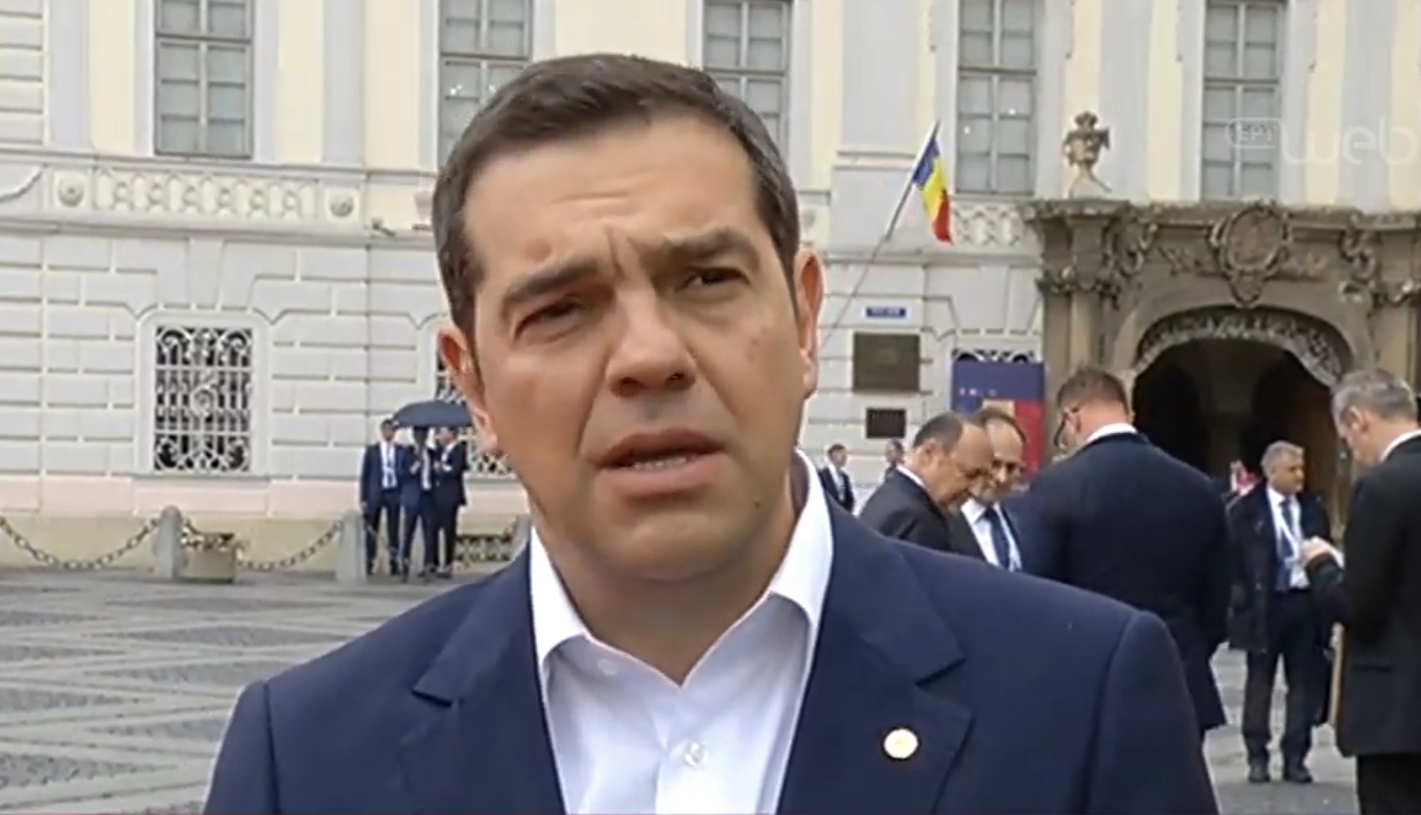 At the end of the Informal Summit of the European Council in Sibiu, Romania, the Greek Prime Minister in his statements noted that the Council discussed the future of Europe and the strategic agenda of the next five years.
Alexis Tsipras once again stressed that there is only one way forward for Europe and that is through more social cohesion. "A more social Europe and, of course, a Europe that will be more attractive to its citizens, thus with less austerity and a Europe with more growth", continued the Greek Prime Minister.
Alexis Tsipras also pointed out at the summit that "Europe will not be able to play an essential role if it does not take care at the same time to upgrade its international presence, its international geopolitical role. However, Europe's international geopolitical role can not be credible if, first and foremost, it does not ensure respect for international law within it. The observance of international law in its region, in its member states".
Alexis Tsipras and Nicos Anastasiades highlighted Turkey's illegal actions in the Cyprus Exclusive Economic Zone as a central issue in the Informal Synod.
The Greek Prime Minister, as he said, "fully supported the positions of the President of Cyprus, who called for this issue to be addressed as a European issue, and of course I highlighted the fact that the European Union has a particular geopolitical and energy interest in the wider region of the southeastern Mediterranean".
In addition, Alexis Tsipras highlighted Greece's key positions regarding the sovereign rights of Greece and Cyprus, calling on the Cypriot President, at the next summit, after the European elections, to examine thoroughly, specifically and methodically the necessary steps and the necessary measures to be taken if this unilateral provocative behavior and the unilateral violation of international law continues.
Continuing, the Greek Prime Minister pointed out that "Turkey must understand that it must sit on the negotiations table and not continue with unilateral actions of violation of international law. To sit at the negotiation table as all other countries in the South East Mediterranean".
"We want a Mediterranean of peace and cooperation and not a Mediterranean of violations of international law. And this is not a Greek and Cypriot position. This is a European position", concluded the Greek Prime Minister./ibna