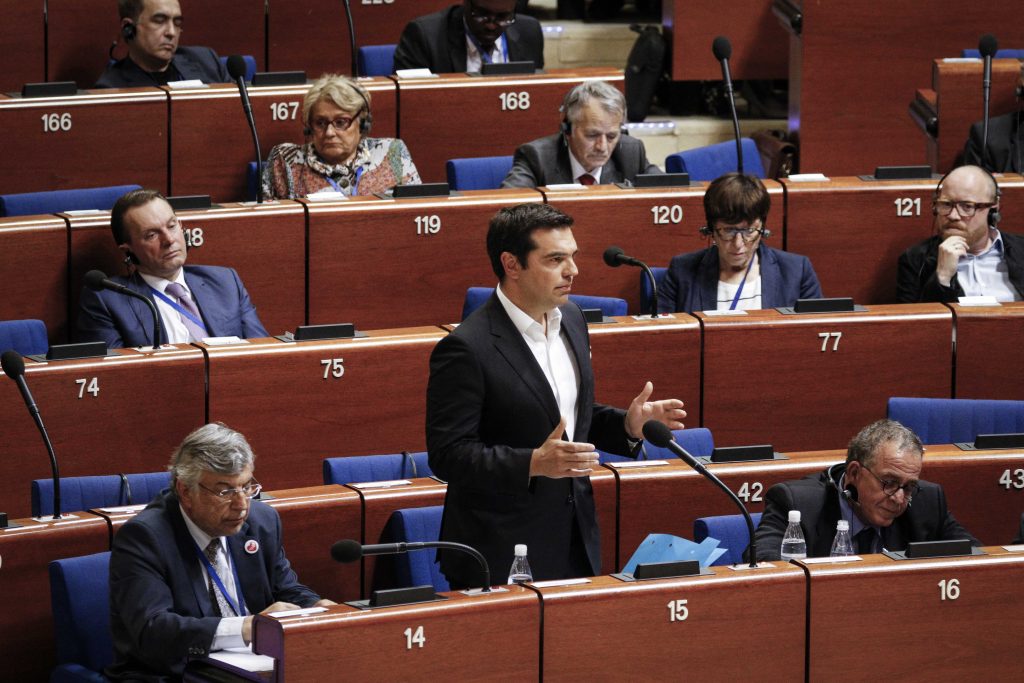 Athens, June 23, 2016/Independent Balkan News Agency
By Spiros Sideris
We must go back to the founding principles of the European Union stressed the Greek Prime minister Alexis Tsipras in his speech to the plenary of the Parliamentary Assembly of the Council of Europe.
We need more Europe, a better Europe, stated the Prime Minister, stressing that Europe is in deep crisis and can not convince people to enhance it.
We need a new social contract for Europe, Alexis Tsipras stressed and added that what Greece needs now is an institutional reorganization of an already flexible labour market and not its complete leveling, referring to labour issues.
The Prime Minister referred to the immigration and refugee crisis, stressing that Greece was at the center of this crisis, noting that about 60,000 people have been trapped in the country. Greece applies the European and international law, respecting the rights of asylum seekers, Alexis Tsipras said.
Appreciating the role of the Council of Europe as a unifying force grounded in shared values and principles is irreplaceable, Greece has contributed and will continue to contribute its utmost to achieving its objectives, the Prime minister said.
Europe is also in crisis said A. Tsipras. The British referendum is indicative of the crisis, he stressed indicating that it is a given that whatever the outcome of the referendum the damage is already great, since a negative precedent is formed in Europe.
Alexis Tsipras stressed that the failure of the neoliberal crisis management model, focusing on the widespread austerity, has now been proven. The 22 million unemployed in Europe is proof that the crisis is not behind us, the Greek prime minister said. Long-term unemployment is the predominant political problem of Europe, Mr Tsipras argued.