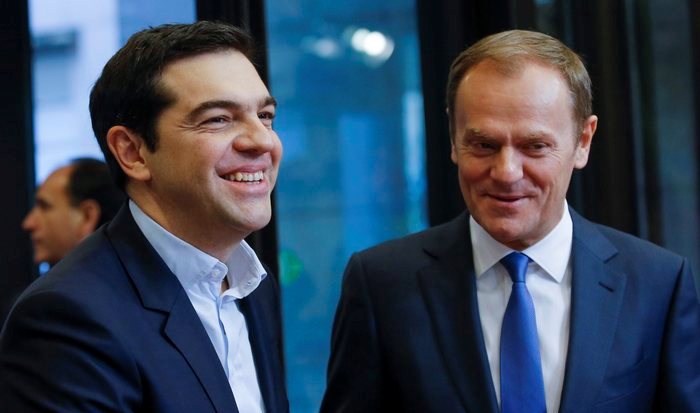 Athens, September 7, 2016/Independent Balkan News Agency
By Spiros Sideris
Within the circle of contacts with European leaders before the Informal Summit of the European Council on September 16 in Bratislava, with main issue the Brexit and the impact on the EU, the European Council President Donald Tusk contacted by phone with Greek Prime Minister Alexis Tsipras.
According to a statement from the Press Office of the Prime Minister, during the conversation Alexis Tsipras stressed the need for Europe must not become stuck in the logic of inertia, especially after the outcome of the British referendum which shows the rise of eurosceptic tendencies in Europe. On the contrary, he stressed, the European Union should respond to the concerns and needs of its citizens giving priority to tackle the economic crisis with growth and employment policies. In this direction, what is necessary is to strengthen the Juncker package and have greater fiscal flexibility, with positive exceptions from the Stability and Growth Pact, on social cohesion and boost of employment.
Moreover, the Prime Minister stressed the need to promote a comprehensive policy on migration and asylum in order to manage the increased migration and refugee flows in the last two years and to strengthen the international role of the EU in tackling security challenges in the region with diplomatic initiatives and strengthening cooperation between the competent authorities.
According to information of IBNA, in the discussion of the two men there was a reference to Greek Prime Minister's initiative to convene for the first time a Med Group summit on September 9 in Athens, noting that he personally and the Greek Government, are working and thoroughly for the strengthening of the unity of the EU, which should be a priority for all its members.
He stressed to the President of the European Council that through dialogue and consultations a new path could be drawn for a Europe of Peoples, based on EU values of respect for human dignity, freedom, democracy, equality, the rule of law and respect for human rights, including the rights of persons that belong to minorities.