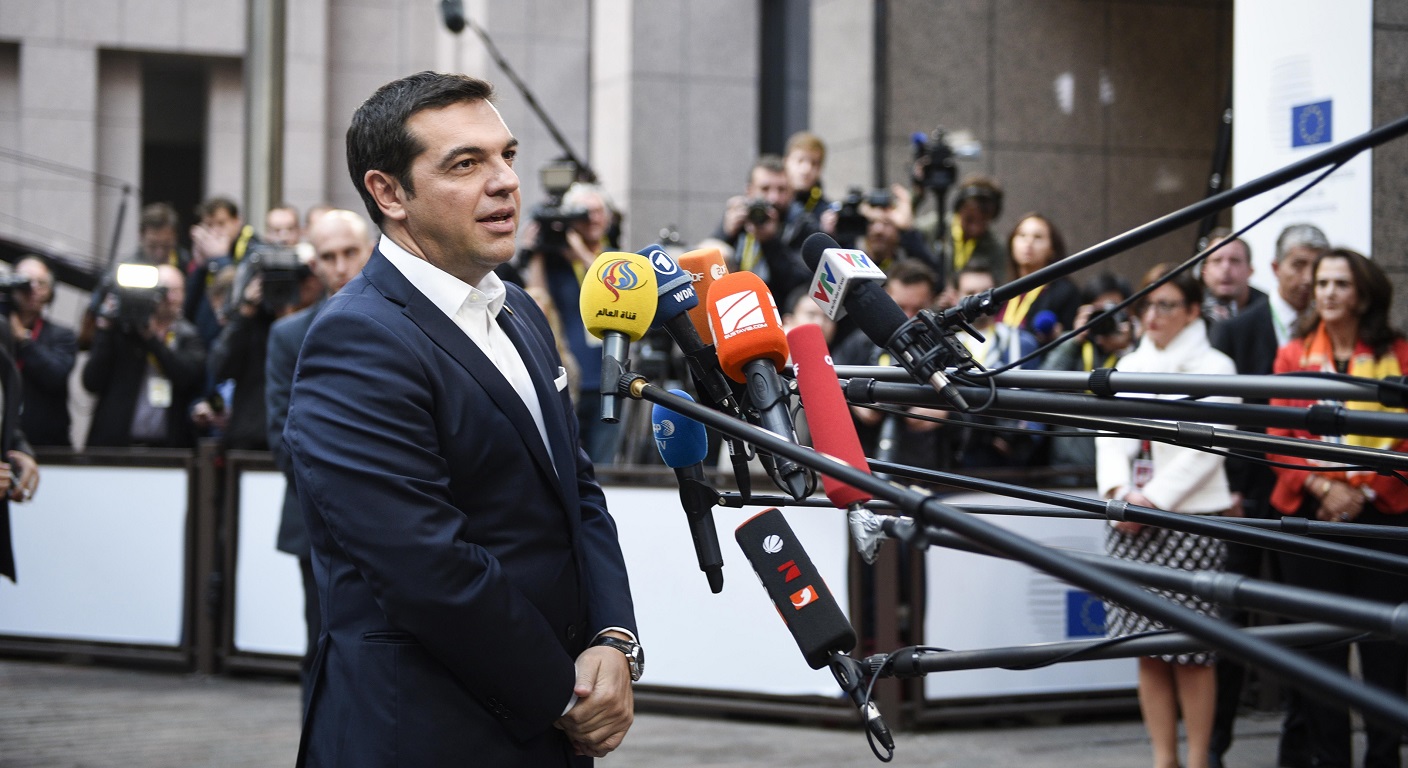 Athens, September 25, 2015/Independent Balkan News Agency
By Spiros Sideris
As a "positive step" described the Greek Prime Minister Alexis Tsipras the EU summit on the refugee issue, because it is an indication that Europe has realised that it is a problem that requires a European solution and that priority should be given to humans first and then the economy.
"Europe realised, albeit late, that the big problem of the refugee and migration flows is a European problem to which a European solution must be found", he said after the conclusion of the meeting, adding that Europe realised that it cannot operate with the logic "every Member State must look to its own borders", but that the focus must be first to "humans and then the economy".
Regarding the countries that took distances, he noted that ultimately the decision of the Summit affirms the step taken yesterday "to relocate 160,000 refugees and the strengthening of host countries, for the creation of open reception and identification centers of the refugees by the end of November".
At the same time, Tsipras said that until the end of November must start the process of relocation and return. As he explained, this is important because it "ensures that host countries will not become souls warehouses".
Moreover, the Prime Minister stressed that it is very important to have a consultation with transit countries and notably Turkey, in order to "create the conditions to prevent from mourning victims in the Aegean and the Mediterranean sea".
"To stop this image of a Mediterranean and an Aegean, as a liquid tomb for refugees who seek to find a better life in Europe", the Prime Minister concluded.
What was decided in the Summit
The leaders of the member countries of the European Union committed to provide 1 billion euros to the United Nations organizations to help Syrian refugees remaining in the Middle East, as had been announced earlier by the president of the European Council Donald Tusk. The President of the European Council also stressed that the 28 EU leaders agreed that there is need to protect their external borders. He also stressed that there should be a joint responsibility of the EU, and not have Greece and Italy bear all the burden, and said that a new Summit will be held in three weeks.
Tusk and Juncker said they would host a meeting with Turkish President Tayyip Erdogan on October 5, as part of cooperation efforts with Ankara to reduce the number of immigrants arriving in Greece. The leaders also agreed to intensify controls at the external borders of the EU, using special staff financed by the European Union.
Refugee registration centers
In the meeting it was also decided to create refugee registration centers (hot spots) in Greece and Italy. These must be put into operation no later than the end of November, said EU President, Donald Tusk at a press conference shortly after the end of the extraordinary Summit.