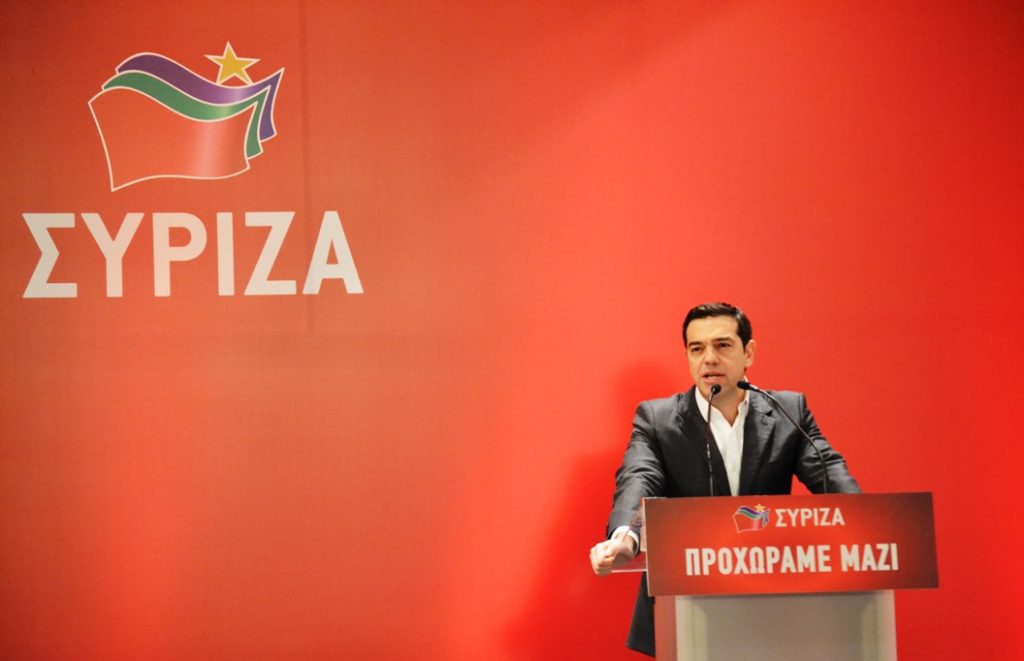 Greek Prime Minister and President of the SYRIZA Party Alexis Tsipras sent an array of messages with just as many recipients from the Party's Central Committee on Saturday, February 11th.
Certain about the closing up of the bailout programme evaluation, Alexis Tsipras spoke about everyone and everything, sending messages to Germany, Europe and to the country's interior, creating a new narrative for the next day.
The President of SYRIZA, extensively reported on the volatile environment that has developed worldwide, both because of Europe's lack of political will to assume its destiny as well as due to Donald Trump's election which meant a change in the status quo both in the economy and security of the global community.
The German Finance Minister Wolfgang Schaeuble, was also on the receiving end of Tsipras' fire since according to the Greek PM, isolated in his European environment , is obsessively toying with the idea of ​​Grexit. Tsipras called on the German Chancellor to "contain him".
Of course the role of the IMF didn't go uncriticised; Tsipras stated it operates in cooperation with the German Finance Minister to stall the closing of the evaluation as it doesn't have the courage of conviction and supports playing games on the Greek people's back.
Greece is not alone, he said at another point in his speech. It is not only because of the alliances that have been formed recently, but because what the country has managed has been recognized by almost all European countries. No more playing with fire and the future of Europe, continued Alexis Tsipras.
Europe is changing. slowly but it's changing, continued the president of SYRIZA, sending a message both to the internal audience and members of the party, as well as to the European left, to overcome its obsessions. This is where the responsibility of the left lies, does it want to rule or does it want to complain? A loud message concerning the logic of several SYRIZA members as well as European Left executives who continue complaining without taking responsibility to govern when times are tough.
Finally Tsipras denounced the New Democracy Party and its leadership, pointing out the fact that being liked by Schaeuble is not enough for Kyriakos Mitsotakis to win the elections, the Greek people also have to like you. The Greek PM believes that the leader of the Opposition agrees with the German Minister of Finance.
Regarding the PASOK party, Tsipras renewed his call to them, leaving the possibility of future cooperation open, and asked its leadership to stop following the same road as ND and neoliberal policy, as Europe is changing and this cooperation will not be good neither for PASOK nor for the land.
Following Alexis Tsipras's speech one can see a Greek Prime Minister who is more of a realist and who implicitly has asked his companions to do the same, leading Greece through governance and with a Left imprint to the next day./ΙΒΝΑ
Photo: IBNA/Spiros Sideris