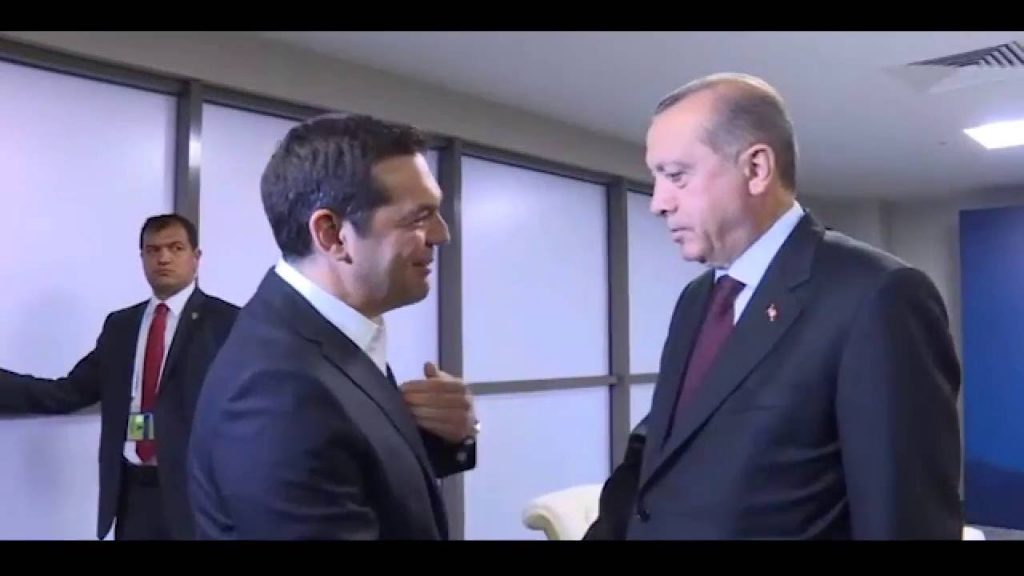 Greek Prime Minister Alexis Tsipras spoke with Turkish President Recep Tayyip Erdogan on the telephone earlier on Monday afternoon on the Cyprus Talks taking place in Geneva, according to a Greek government announcement.
According to the announcement the discussion focused on the negotiations for a Cyprus solution and the importance of finding a just and viable solution based on UN resolutions.
"In this context, they agreed to maintain regular contact ahead of the multilateral meeting in Geneva," the announcement said.
According to government sources, the possibility that Tsipras and Erdogan would travel to Geneva if a solution appeared to be emerging has been left open.
The call, conducted through interpreters, lasted just over an hour.
The two leaders also agreed to closely follow developments and go to Geneva in person if it looked as though an agreement was likely, otherwise both countries will be represented at the level of foreign ministers, states the Athens News Agency.
According to the sources, this indicated that the Turkish president's attendance in Geneva cannot be ruled out and also that the issue had acquired a great deal of momentum in the past few days, meaning that no development could be ruled out./IBNA