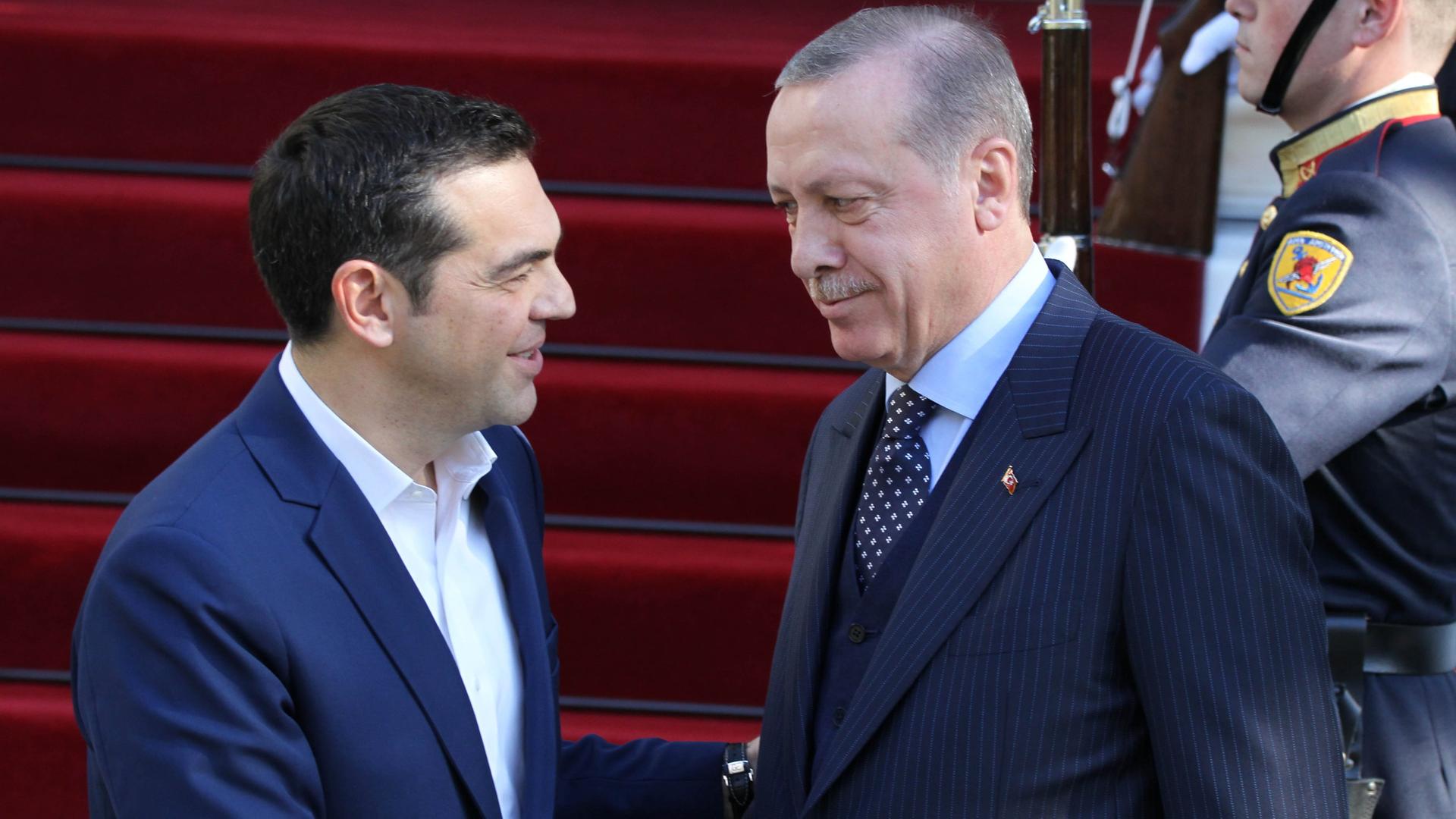 Greek Prime Minister Alexis Tsipras will meet with the Turkish President Recep Tayyip  Erdoğan in Brussels on Thursday, on the sidelines of the NATO summit.
According to Greek cabinet officials among the issues of top interest will be the two Greek soldiers who have been imprisoned in Turkey (in Edirne prisons), after crossing into Turkish territory during a routine patrol, without charge since early March.
Government spokesman Dimitris Tzanakopoulos said that "The prime minister will raise the issue at the NATO Summit and at all his meetings and formal interventions, in order to increase pressure on Turkey to release our two soldiers."
Greece's aim is to receive NATO's support on the matter by exerting its (NATO) influence and pressure on Ankara.
The meeting is scheduled to begin at 2:30 p.m. local time (3:30 p.m. Greek time).
Hinting on this gravely important matter to Greece, PM Tsipras described the detention of the two Greek servicemen as "unjustified" and "without charges". He referred to it during his address at the general assembly of the Federation of Industries of Northern Greece (SBBE) in Thessaloniki on Monday.
Greek ANA-MPA reported that "Tsipras and Erdogan will attend the NATO allies' meeting in Brussels on Wednesday and Thursday. The agenda will include strengthening NATO's deterrence and defence, stepping up in the fight against terrorism, and achievings fairer burden-sharing.
The possibility of the two leaders' meeting had been discussed during a telephone conversation they held after Turkey's recent elections."…. / IBNA
Main Photo (File)