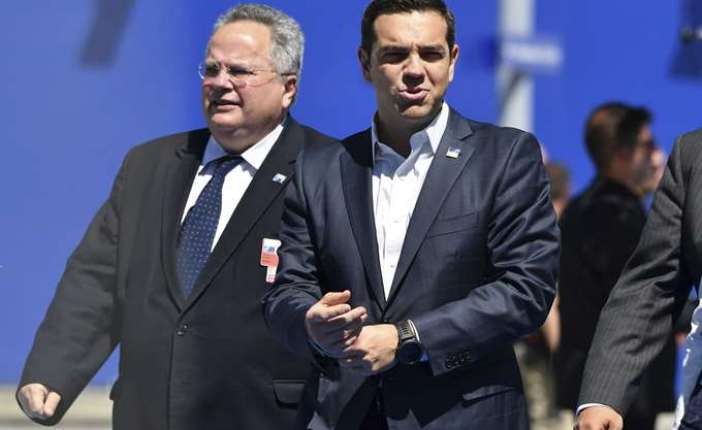 The works of the 73rd UN General Assembly (UNGA) in New York continue for a second day today, where Alexis Tsipras and Nikos Kotzias have a series of meetings with their counterparts, on the sidelines of the UNGA.
Tuesday is considered one of the important days as the Greek premier's schedule is dominated by his meeting with Turkish President Recep Tayyip Erdoğan at around 11:00 a.m. local time. All issues related to bilateral relations will be discussed.
According to IBNA sources migration, bilateral co-operation and the next Supreme Cooperation Council meeting -which has not taken place for overn two years, with the last one held in Izmir, in March 2016- the Cyprus issue, the de-escalation in the relations between the two sides, Turkey-EU ties, their economic co-operation, the implementation of decisions on interconnection and other co-operation projects, as well as the presence of FETO members in Greece, are among the most basic issues the Turkish President is expected to raise.
Certain sources have told IBNA that the meeting is of special significance for the Greek and for the Turkish side alike as they both hope that a positive outcome in the meeting will have a direct (positive) impact on the two countries' relations and could pave the way for the formation of partnerships, necessary for the de-escalation of tensions as well as the settlement of bilateral disputes. The same sources have pointed out that there is a particularly good relationship between the Greek Prime Minister Alexis Tsipras and the Turkish President Recep Tayyip Erdoğan.
The tripartite exploratory meeting between the Foreign Ministers of the three guarantor countries for the Cyprus issue, Greece's Nikos Kotzias, Turkey's Mevlüt Çavuşoğlu's and Britain's Jeremy Hunt is also seen as a special moment for the continuation of talks on the solution of the Cyprus problem. The meeting agreed on the Gymnich sidelines in Vienna, at the end of last August, is believed it will lead to the resumption of negotiations on the Cyprus issue. IBNA has been informed that there is willingness from all sides involved…. / IBNA