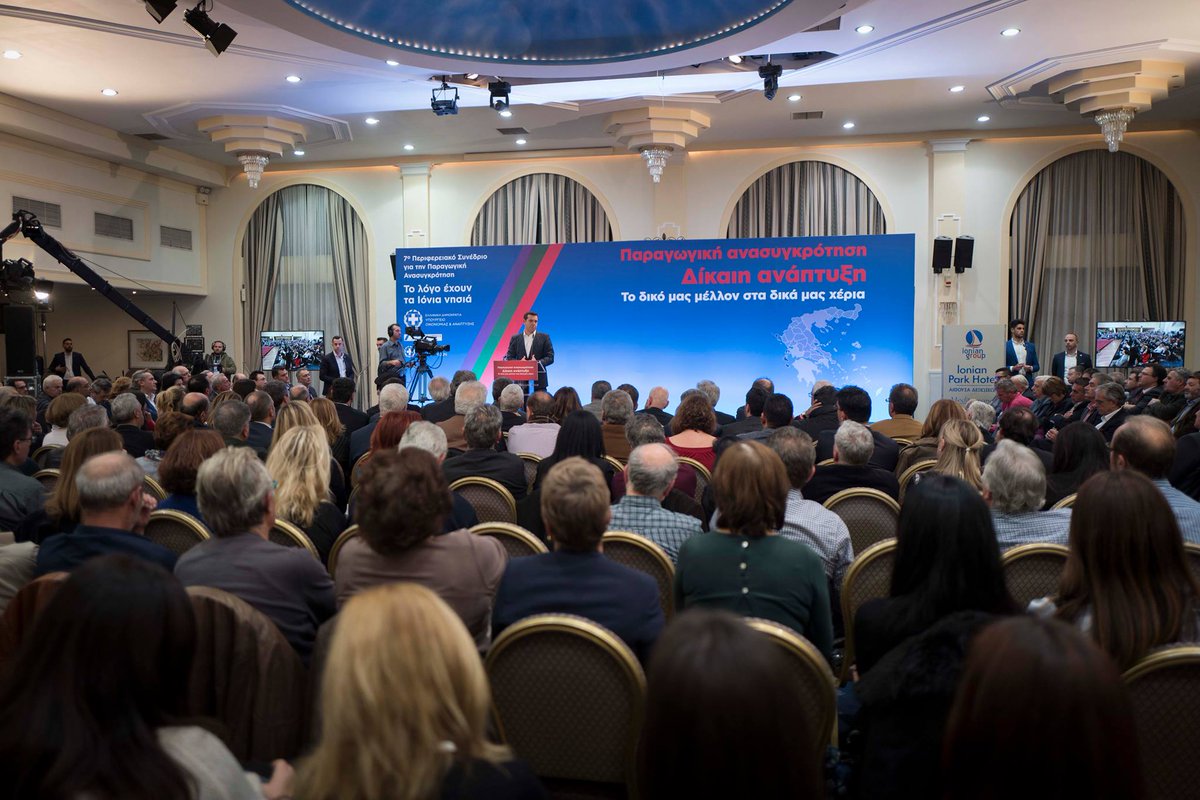 Greek Prime Minister Alexis Tsipras continued to emphasize the country's economic recovery on Wednesday, ahead of a historic visit of Turkish President Reccep Tayyip Erdogan to Athens today.
Greece is in the final stretch of a long period of strict supervision, Prime Minister Tsipras said on Wednesday, speaking at a regional development conference for the Ionian Islands in Corfu.
"After seven difficult, grey, painful years, our country is finally in the last stretch towards its liberation from supervision," he told attendees. "Today we can say that the horizon is open for a new era," he added.
The Prime Minister also pointed out that the government is determined to maintain the "public character" of the Public Power Corporation (DEI); protect the lower classes from having their homes repossessed for outstanding debts; and lower excessive taxation in 2019, as per the agreement with the country's international creditors.
Greek 10-year bond yield dropped below 5% for first time since 2009 this week, providing a positive sign that Greece's economic policies are paying off and market sentiment is improving.
Meanwhile, local reports suggest that the government may opt to request the suspension of a new round of pension cuts – which is due to take place in January 2019 – arguing that the Greek economy is recovering. Reports suggest that Alexis Tsipras may raise this issue on the grounds that the International Monetary Fund (IMF) will exit the Greek program early, or in any case have no role to play in Greece after the current bailout expires in August 2018; and the fact that primary surplus targets are consistently being met.
The government is hopeful that its request may be granted, since the measure of slashing pensions in 2019 was effectively an IMF demand, not supported by EU creditors.
In February 2018, a final decision is expected on whether the Fund will participate in the current program or not. Additionally, political developments in Germany may prove favorable for the Greek government's request, as the Socialist Party (SPD) – led by Martin Schulz – may decide to join a coalition government with Angela Merkel./IBNA