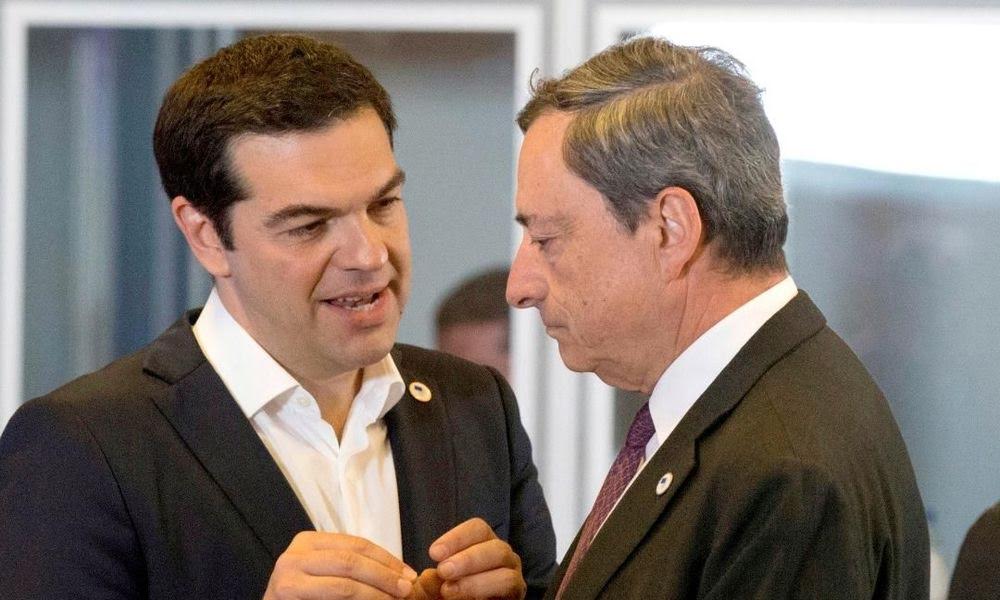 The meeting of Greek prime minister Alexis Tsipras with the head of the European Central Bank (ECB), Mario Draghi in Brussels could be nothing but accidental during the first summit, in the European capital.
Surely, there have been positive signals about the good course of the Greek economy, however, there is an issue that remains thorny for Athens and is related to the preparation of the next issue of a bond, which is scheduled for the beginning of the new year.
And why would Mario Draghi could have a say in this….
At the moment, all four Greek systemic banks (National, Eurobank, Piraeus and Alpha Bank) have in their portfolios approximately 7.5 billion euros in Greek government securities. But the ECB does not give the "green light" for their increase.
The above came into force in February 2015 during the time Yannis Varoufakis was at the helm of the Finance ministry, when Frankfurt expressed its concern that the Finance Ministry could filled banks with treasury bills and bonds in order to solve the liquidity problem of the state. This seems of no usefulness today.
As this restriction is lifted, players in the domestic securities market will become more and bond yields will fall to manageable levels, as the 10-year yield is currently close to 4.5%.
Therefore, the Greek side has well founded reasons to wish to see Draghi's stance changed…. / IBNA