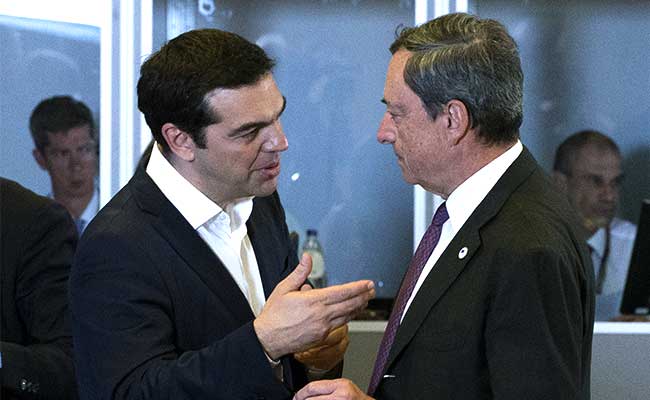 Athens, January 22, 2016/ Independent Balkan News Agency
By Zacharias Petrou
Prime Minister Alexis Tsipras held a one-on-one meeting with European Central Bank president Mario Draghi on the sidelines of the World Economic Forum in Davos on Friday.
According to Greek government sources, the two men were in absolute agreement on the need for the first review of the Greek bailout program to be concluded as soon as possible.
The same sources told reporters that the meeting was held in an "especially positive climate". Tsipras and Draghi discussed Greek reforms and the progress in the implementation of the country's adjustment program.
Speaking earlier at the World Economic Forum in Davos, on Greece, ECB president Mario Draghi said Europe is in a much better situation than last June. The Greek government has made progress on reforms, and fiscal consolidation.
Draghi said: "Negotiations are taking place right now [between Greek officials and its creditors]. There are three areas of interest: The fiscal targets for 2018-19; pension reforms – which seems to be a 'key point'; and financial sector reforms".
The ECB president added on the financial sector reforms that "there are still a high-level of non-performing loans in Greek banks, so we need a process by which these loans can be sold".
Referring to the review of the Greek adjustment program, Draghi said: "I'm pretty sure that an agreement will be found, so that the first review can be swiftly concluded. The sooner it's concluded, the sooner the Greek economy can go back to normal".