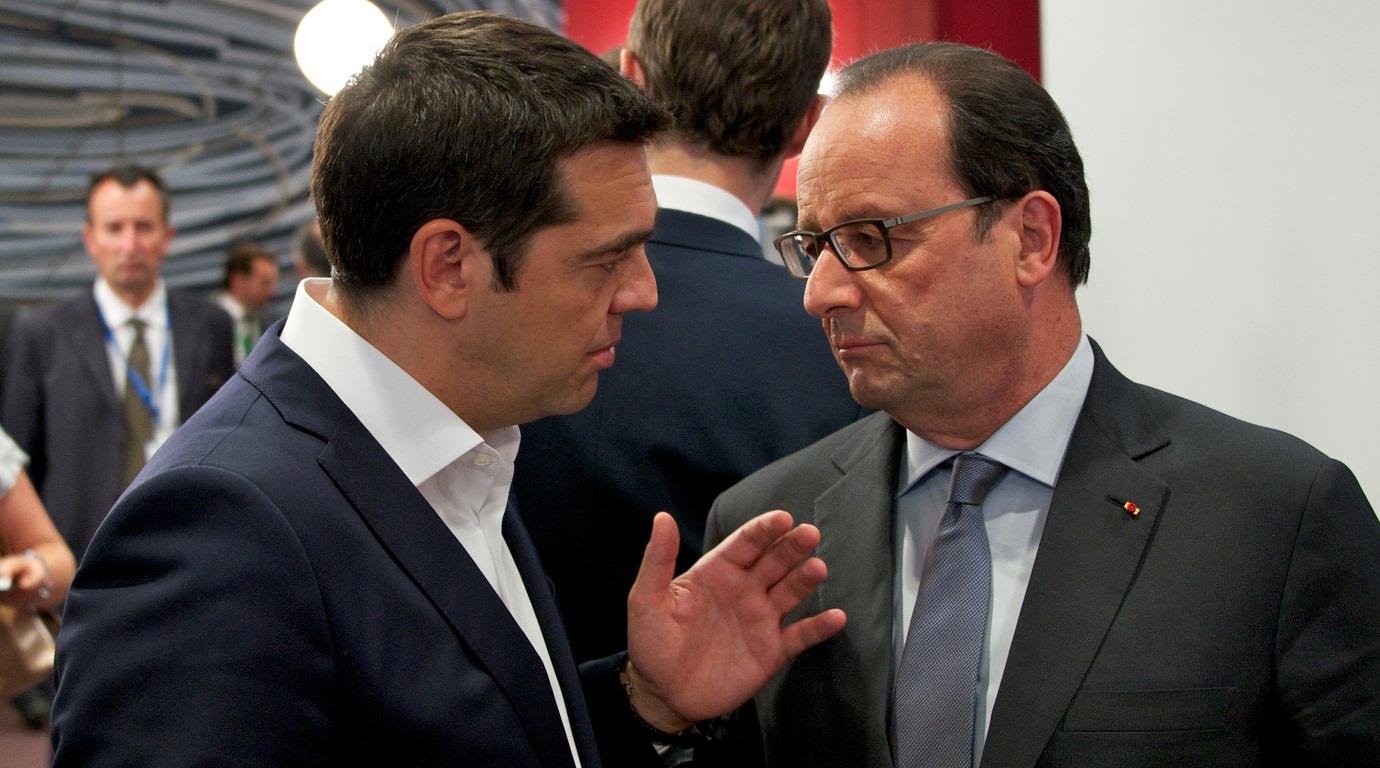 Fierce criticism against the IMF and the need for bold changes across Europe
The meeting with the French economist Thomas Piketty this morning wrapped up Alexis Tsipras' three-day visit to Paris. The former prime minister was in the French capital following an invitation from Science Po University, where he talked about the debt crisis and the Greek experience. His talks included insinuations, warnings and future suggestions.
Almost a year after the completion of the memorandum program, the head of SYRIZA, reflecting on the causes and the management of the crisis in Greece, targeted IMF. "It played political games," he said, accusing the organization regarding the exceptions it made for the Greek program, while talking about its persistence for austerity policies to be implemented and its deliberate pessimistic forecasts for the Greek economy.
Yet, the former prime minister also turned against those politicians "who chose to impose a program that combined IMF's austerity with a European veto on substantial debt restructuring, while opposing debt restructuring to defend the interests of banks".
Referring to the Greek debt deal that was put in force at the end of the third memorandum, he spoke of "one of the great successes of his governance term". "Recovering the sustainability of sovereign debt has shaped out the Greek horizon for years to come".
The primary goal of the former prime minister, however, is to establish a front for progressive policies and forces that will support the goal of major reforms and bold decisions at an EU level and in the Eurozone. "The case of sovereign debt is not closed in Europe, especially as long as it does not focus on growth", he argued.
Besides, back in 2017 the French President, alongside Alexis Tsipras, while in Athens had opened the debate on the necessary changes to the Stability Pact and the revision of the Eurozone. This is something the Greek politician wants to keep on his agenda by creating alliances, especially in powerful countries such as Germany, France and the Netherlands, on which he called to proceed with public investments in order to support growth.
That is why he referred to the position of German Finance Minister Olaf Scholz regarding a single European deposit insurance. Francois Hollande also agreed on the need for structural reforms and a change of course in the Eurozone during his talks with Alexis Tsipras.
Speaking with economist Thomas Piketty, he also stressed the need to revitalize the South European Summit. He emphasized on the need for progressive forces in Europe to find "a single minimum program of claims and action". /ibna