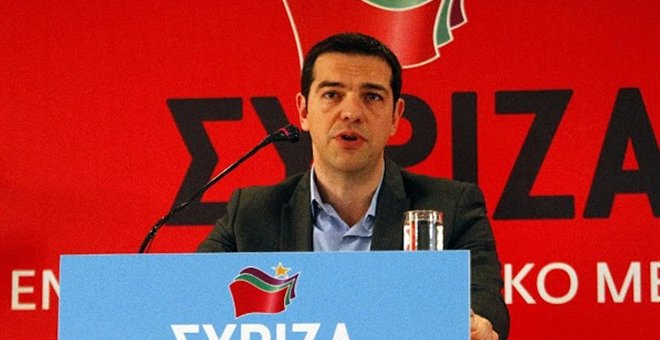 Athens, July 14, 2015/ Independent Balkan News Agency
By Spiros Sideris
We will continue to fight for our lost national sovereignty, the Greek prime minister Alexis Tsipras said in a statement after the summit.
The Greek Prime Minister's Statements:
We gave a tough fight for six months and we fought until the end for the best, an agreement that will allow the country to stand on its feet. We faced tough decisions. We took tough decisions to prevent the realization of extreme pursuits the most conservative circles in Europe.
We prevented a plan for the transfer of state property to a fund abroad, we usurped a plan for the collapse the banking system that was designed to perfection and had begun to be implemented, while we also managed to win the restructuring of the debt and have secured funding for the next three years.
We knew it was not going to be easy, but we have left a significant legacy.
Greece will continue to fight and we will continue to fight to win our lost sovereignty.
The decision keeps Greece on financial stability conditions, gives recovery capabilities, but we knew beforehand that it would be an agreement, the implementation of which would be difficult.
The measures will inevitably create recessionary trends. But I have the impression that the secured funding, the developmental package and debt restructuring will create a feeling in the markets that a Grexit is in the past.
At the same time I believe that the vast majority of the Greek people support the effort.
We fought until the end; for six months we have been negotiating hard.
Finally, I want to give you a promise: As hard as we fought in Europe, we will continue to fight hard to put an end to the status-quo inside the country and the oligarchy that is largely responsible for reaching this point.
This is the promise for the new effort that starts tomorrow.