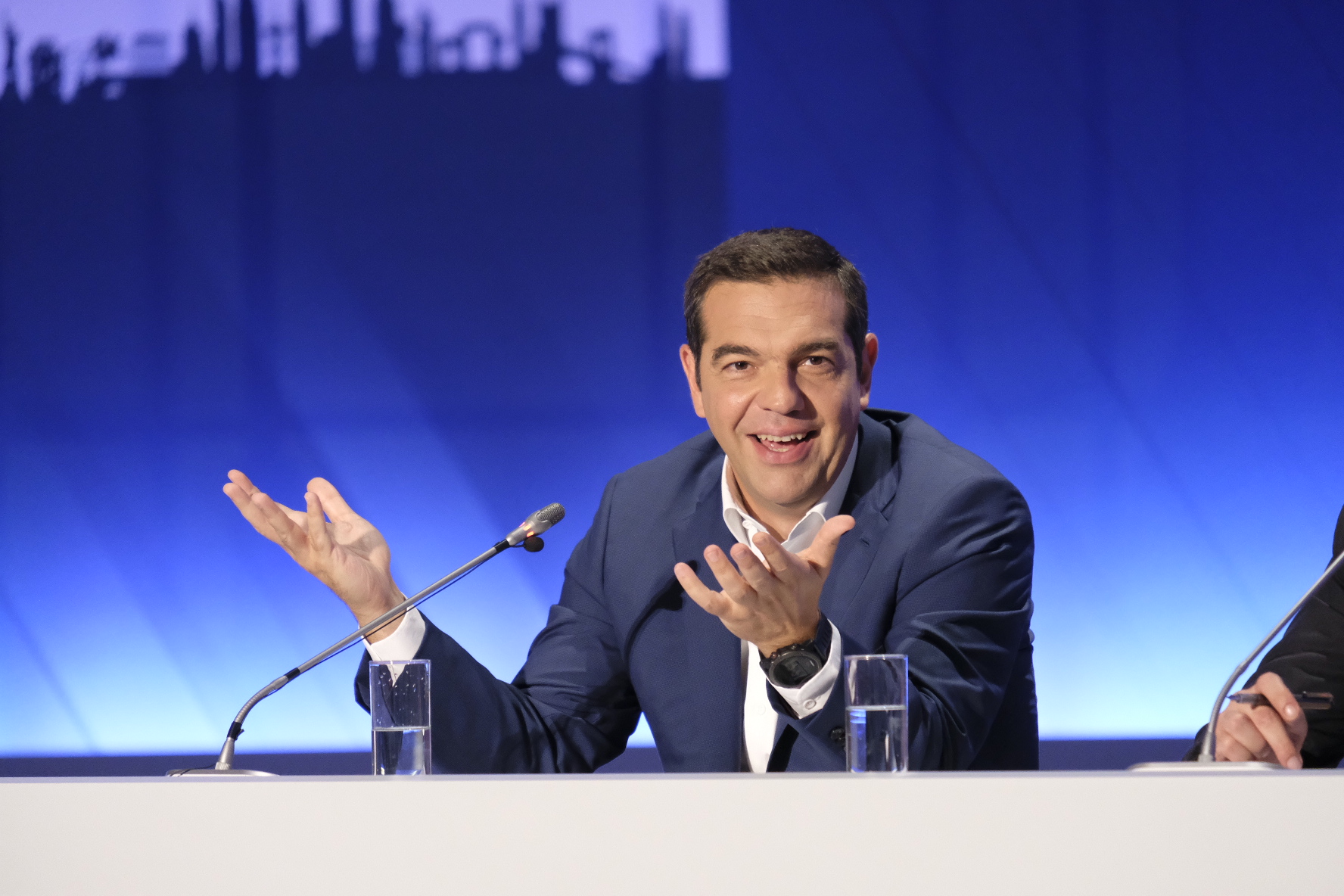 During a customary press conference on Sunday, in the context of the 83rd Thessaloniki International Fair (TIF), Prime Minister Alexis Tsipras revealed his "main strategic choice" is to call an election at the end of the government's four year term. "This is what I will pursue and what I believe is most likely as the economy is doing well…" Tsipras said. "SYRIZA will win the October 2019 election because we succeeded where every other government failed, to lead the country out of the memoranda".
Fielding questions ranging from the economy to the name-change deal recently struck with neighboring FYROM, the premier defended the government's policies in the past three years, while also taking the opportunity to stress his party's differences to the main opposition which he dubbed neo-liberal policies and said was succumbing to pressures from the far-right.
Responding to questions on the FYROM name-change agreement and opposition to the deal in Greece, Tsipras said the deal was a "historic opportunity for Greece" as it fully safeguarded the cultural and national identity of Macedonia, while boosting growth in Northern Greece and upgrading Greece's geopolitical role.
Asked if an early election could be sparked because of the junior coalition partner's opposition to the FYROM name-change agreement, the premier said he respects the views of Independent Greeks leader Panos Kammenos on the issue, despite their disagreement, while making clear that the latter will not risk political stability and economic recovery in Greece.
Commenting on the series of pledges he made at TIF on Saturday, he slammed the opposition for its criticism of the government's plans. Tsipras stressed that there is fiscal space available for his social package to be adopted in the 2019-2022 period. He said the economy is performing better than expected year by year, allowing the government to plan a better future for society and the economy. "The package of measures I announced will not only support society, but it is balanced and will boost the growth prospects of the Greek economy", the PM said.
Asked if the government has secured approval for the measures announced at the Fair, Tsipras said the government's plans were not irrational or extreme. "The measures we announced are feasible and completely necessary" he said, adding that the "end of the memoranda is a reality that the ordinary citizen must be able to feel in his daily life". He also revealed that the government will examine at the end of the year if an additional social dividend could be distributes, since the economy is doing well.
On the legislated pension cuts set to go ahead 1.1.2019, Tsipras said the issue will be discussed with Eurozone partners along with the draft budget for 2019 in October. He estimated that the primary surplus will exceed the 3.5% target in 2019, thus making the pension cuts demanded by the IMF unnecessary.
Moreover, he said the government will not be adopting measures reversing the reforms carried out in previous year, or jeopardizing the economic recovery./IBNA