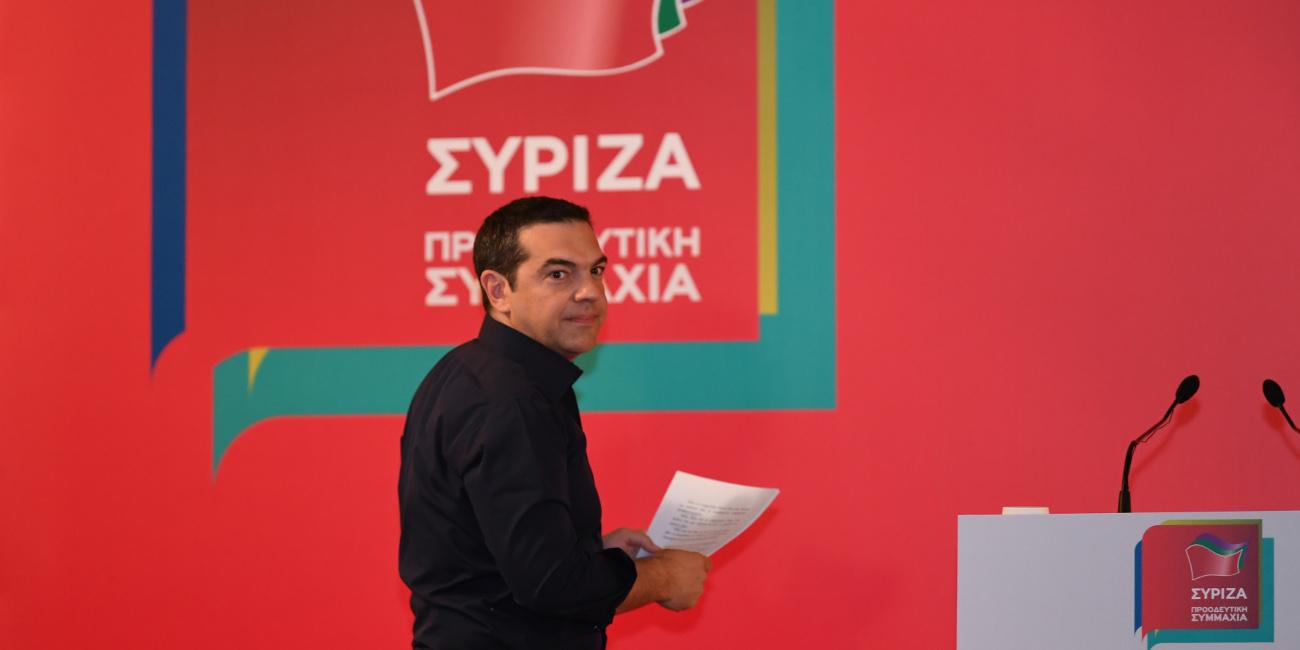 While Greek premier Kyriacos Mitsotakis chaired his first cabinet meeting after winning last Sunday's general election, his predecessor, main opposition SYRIZA party leader Alexis Tsipras convened the left-wing party's Political Secretariat on Wednesday to assess the result of the election.
In a marathon meeting that lasted over five hours, senior SYRIZA officials took stock of the party's defeat to conservative New Democracy by 8.3 percentage points. According to sources, Alexis Tsipras told cadres that the election result established SYRIZA as the country's main progressive party.
Having won 31.8 percent of the vote and significantly improving its performance in May's European election, SYRIZA is expected to dynamically challenge the Mitsotakis administration in every policy area with the aim of putting forth alternative, progressive proposals that could win popular support.
According to analysts, Alexis Tsipras will now seek to push forward with his stated intention to transform SYRIZA into a "progressive alliance" of forces from the left and center of the political spectrum, rebranding the party as a "radical social-democratic" political entity. This will inevitably put further pressure on the socialist Movement for Change which has been losing supporters and officials to SYRIZA in recent years.
Moreover, the former PM is expected to rely on a younger generation of politicians to implement his vision, with a view to returning to power. These include former Labor minister Efi Achtsioglou, former Interior minister Alexis Haritsis and the former candidate mayor of Athens Nasos Iliopoulos.
Taking a page out of the UK Labor party's playbook, SYRIZA will reportedly set the goal of widening the party's base and signing up as many as 150,000 – 170,000 members by the next congress that is expected to take place by the end of 2019.
Meanwhile, in order to organize its opposition to New Democracy from the very first days of Mitsotakis' term in office, the SYRIZA parliamentary group is to meet on Monday to discuss strategy./ibna