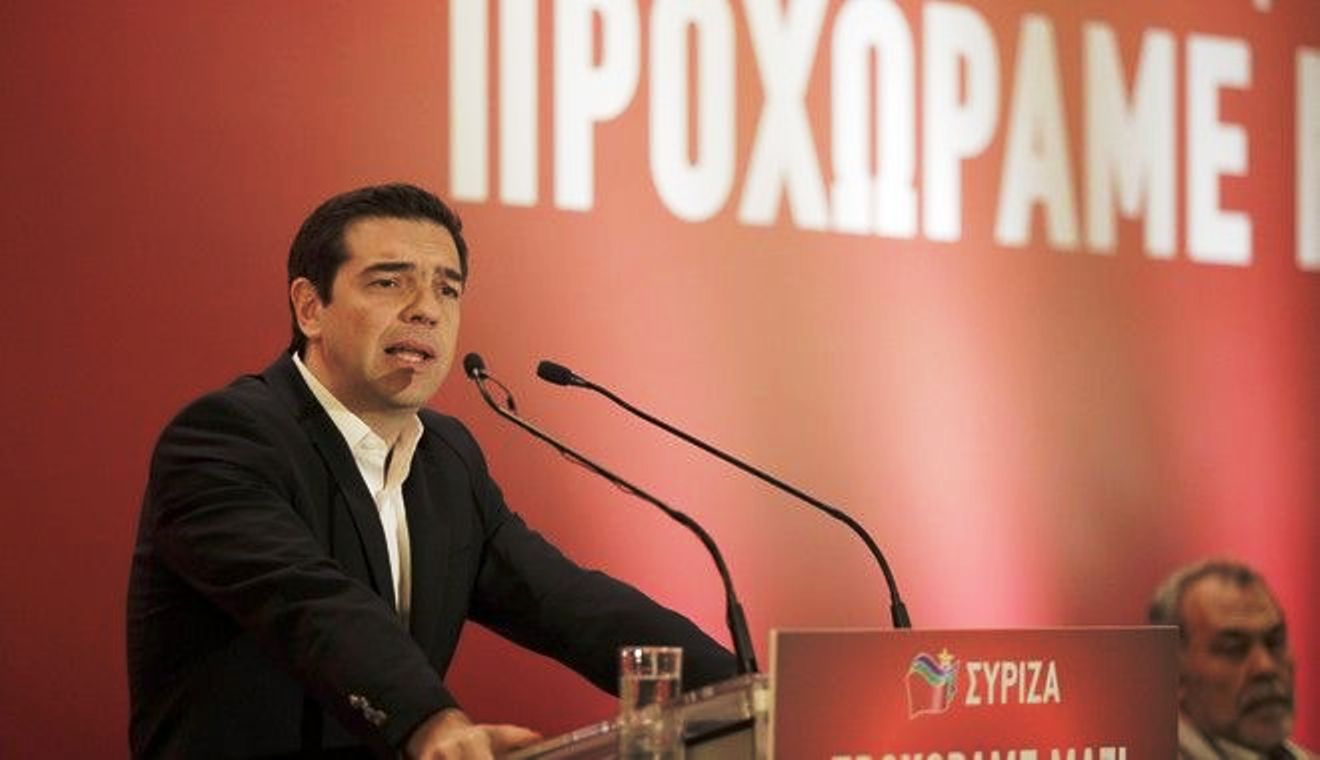 Addressing a Syriza Central Committee meeting on Sunday, Prime Minister Alexis Tsipras said a compromise agreement with the country's bailout monitors will allow Greece to better plan and determined its own future without the supervision of international creditors.
Explaining the results of last Friday's Eurogroup meeting in Malta, Tsipras said there were both positive and negative implications, adding that the government had to compromise and accept measures that would not be among its choices.
The Greek premier argued that the "political agreement" in Malta also created a framework for the achievement of a staff-level agreement that will bring about the conclusion of the second review of Greece's bailout program, noting that the Greek side had fought for an agreement that was socially viable.
Labor relations was a policy area with which the PM was satisfied as Athens manage to fend off pressure for unpopular reforms, such as providing greater scope for mass layoffs. According to Tsipras, the government also managed to include the reinstatement of collective bargaining in the prospective agreement with creditors.
Main opposition New Democracy was fiercely attacked by Tsipras, who accused Greece's conservatives of trying to block negotiations. "The system that for decades plundered the country, tried to directly overthrow us by its meddling in the review. This attempt didn't succeed, and they are now before a strategic impasse" he said of the Kyriacos Mitsotakis-led party.
Greek opposition parties accused the government of heaping unnecessary austerity on the Greek people as a result of the Syriza-ANEL coalition's inability to conclude the review sooner and boosting the economy.
Last Friday in Malta, Athens reached an agreement in principle with Eurozone counterparts for the implementation of austerity measures for 2019 and 2020 worth approximately 3.6 billion euros, including mainly pension cuts and a lowering of the tax-free annual income threshold. These measures will be offset by so called ounter-measures of equal value, providing fiscal goals are achieved.
According to government sources, the Tsipras-administration will now turn its attention to agreeing specific debt relief measures with its creditors, a development which will practically also allow Greece to join the European Central Bank's quantitative easing program (QE).
The same sources reveal that an informal deadline for such a deal to be struck is 22 May. German Chancellor Angela Merkel and International Monetary Fund Managing Director, Christine Lagarde, are expected to discuss Greek debt relief, inter alia, in a meeting on Monday./IBNA